Postdoc Spotlight: Sam Holley-Kline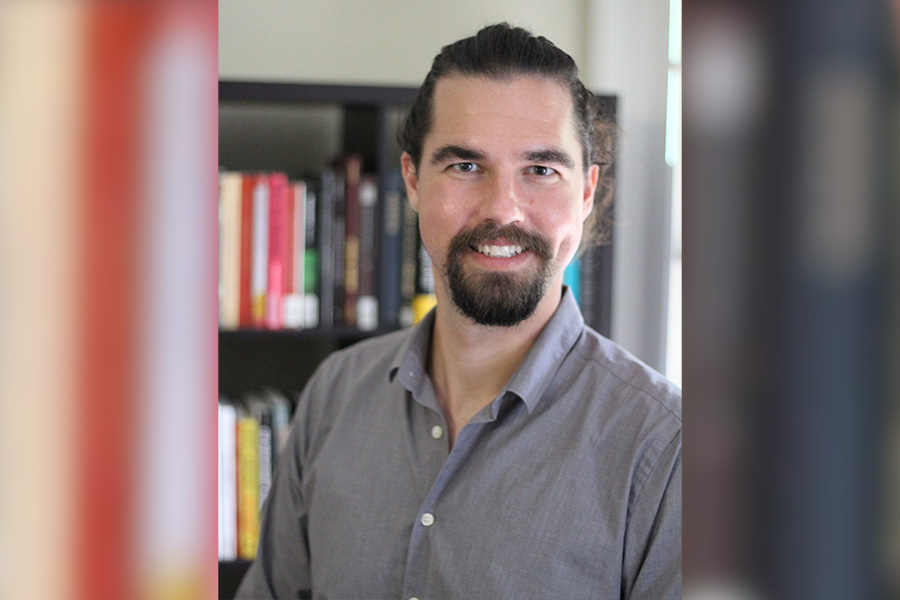 Sam Holley-Kline is a postdoctoral scholar in the Florida State University Department of History, part of the College of Arts and Sciences. His book manuscript, "In the Shadow of El Tajín: Life and Labor on a Mexican Archaeological Site," explores indigenous histories silenced during archaeological excavation and reconstruction. Holley-Kline was named a Geballe Dissertation Prize Fellow at the Stanford Humanities Center in 2017-18, and his research has been funded by the Fulbright-Hays grant, the Fulbright-Institute of International Education program, and the Wenner-Gren Foundation for Anthropological Research.
Tell us a little about your background.
I am an anthropologist of Mexico with training in archaeology. My research focuses on the politics of cultural heritage in 20th-century Mexico, and I teach a variety of courses related to Latin American history and politics in the Department of History. I'm originally from Alaska, and I earned my undergraduate degree at DePauw University in Greencastle, Ind.
What brought you to FSU?
I came to FSU after earning my doctoral degree in anthropology at Stanford University in 2019. I was in the process of finishing my dissertation when FSU's Department of History advertised a postdoc position with the opportunity to teach. I was interested in expanding my disciplinary background and acquiring teaching experience, and I was fortunate to be offered the position.
What inspired you to choose your specific area of research?
I had the opportunity to study abroad in Xalapa, Mexico, as an undergraduate. The program's director, Rob Kruger, was a Mesoamerican archaeologist who did well to introduce us to the area's archaeological sites. On one visit, we went to the archaeological site of El Tajín and happened to see someone making a ritual offering there. I'd been to very few archaeological sites and had never thought about how they might be important to Indigenous communities. That experience eventually inspired my dissertation project.
What aspect of your area of study do you find most fascinating?
I'm always interested in how things of the past acquire different uses and meanings over time — how Mesoamerican societies made sense of the older ruins in their environments; how ancient pyramids become modern workplaces; or how sealed oil wells become tourist attractions, for example.
Can you give us an overview of a day in the life of a postdoc?
I'm fortunate to live near Tom Brown Park, and I usually try to run a few miles every morning. That pretty much never works because I oversleep, so it ends up being a few miles every afternoon. Otherwise, I spend the morning writing and editing my dissertation into book manuscript form. During the academic year, I prepare for class in the afternoons, taking breaks to respond to emails and the like.
How do you work with FSU's students and faculty?
I work with students as a professor and as a mentor through FSU's Undergraduate Research Opportunity Program, which has been one of the best parts of the job, even if all interactions have been over Zoom or Canvas for a few semesters. FSU faculty, particularly in the Department of History, have been very generous with sharing their experiences and advice with me, especially when it comes to course design and pedagogy.
What do you want the public to know about your research? What has been the most surprising thing you have learned?
Maybe this isn't surprising, but it's easy to forget — places like the Lake Jackson Mounds or Mission San Luis here in Tallahassee seem to represent ancient or colonial pasts, but they're also of the present. They acquire values that don't necessarily derive from what their builders wanted them to represent, and they change over time. The city of El Tajín, for instance, was first built during Mesoamerica's Epiclassic era (circa 700-1200). It likely became a sacred site for the area's Indigenous Totonac communities after its abandonment around 1200 and is now a Mexican heritage site and tourist destination.
Who are some of your role models and inspirations?
That's a tough one! I always have to resist the tendency to romanticize the people whose reports and archived correspondence I read. This is especially the case for archaeology, which is popularly associated with white men adventuring alone — despite the discipline's current efforts to reckon with its colonial legacies. Still, I have great respect for the anthropologist Isabel T. Kelly who made pioneering contributions to West Mexican archaeology, Gulf Coast ethnography, and the teaching of anthropology in Mexico during the 20th century — all without a permanent academic position.
Following the completion of your postdoctoral appointment, what are your plans?
I'll be applying to academic jobs in the hope of becoming a professor. That's a challenge, though, so I'll be looking into other options as well.
What advice would you offer to undergraduate students, graduate students, and fellow postdoctoral researchers?
For undergraduates, cast a wide disciplinary net! No matter your major, getting an idea of how other disciplines research the topics you're interested in makes for more productive research. To other postdocs, I would say I've found it helpful to try and think like an undergrad to approach research questions from different angles. Working with undergraduate students and UROP assistants has reminded me to think outside of my specialty and consider what I can learn by taking classes across disciplines and fields, like they do.