Leadership Council's Carol Brennan makes gift to support FSU-Teach
Carol Brennan, who received her bachelor's and master's degrees from the Department of Mathematics and who serves on the Arts and Sciences Leadership Council, has made a provision in her estate plans in the amount of $89,000 to fund an endowment for general uses within the interdisciplinary program called FSU-Teach. Carol says she established the J.B. Brennan endowment in honor of her late father "because he was always interested in helping young people." Previously, Carol funded the first endowed professorship within the Department of Mathematics in the name of her mother, Marion Bradley Brennan.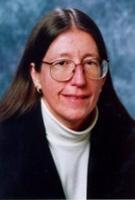 Carol had a 26-year career in the telecom software business. She began as a software engineer with Bell Laboratories and worked in all areas of software development, from requirements to customer support. In 2003, she retired from Telcordia Technologies as corporate vice president of quality and operations. Under her leadership, Telcordia achieved significant milestones in efficiency, quality, and customer satisfaction. Based on these results, Carol served as chairperson of the U.S. Quality Council and on the Executive Board of Quality New Jersey.
Currently, Carol lives in Piscataway, NJ. Semi-retired, she divides her time between her consulting business and leisure pursuits. Her company, Pathways to Performance LLC, helps businesses achieve their performance goals through quality-focused, effective processes. She makes sure, however, that her work leaves plenty of time for the things she enjoys most: travel, golf, FSU football, and Rutgers women's basketball.