FSU researcher wins early career award from Swiss Chemical society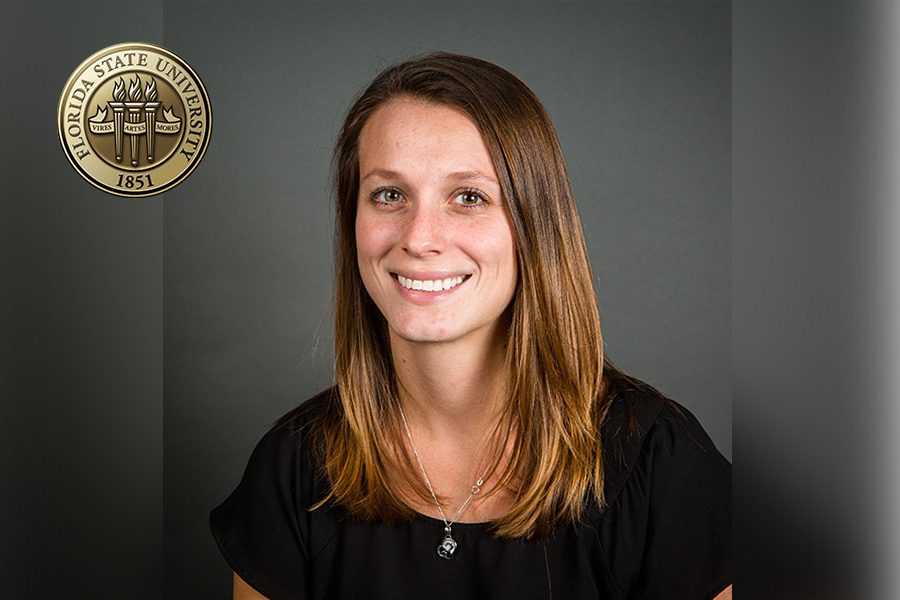 A Florida State University researcher will receive the Grammaticakis-Neumann Prize from the Swiss Chemical Society.
Assistant Professor of Chemistry and Biochemistry Lea Nienhaus will receive the award for her work on light-matter interactions in hybrid semiconductors. The prize is awarded to a promising young scientist for outstanding work in the field of experimental or theoretical photochemistry. The candidate must be under 40 years old and may not be a tenured professor or hold a managerial position in industry.
"It's very humbling, but it's great to be supported by the community, especially the senior scientists who took the time to write letters to nominate me," Nienhaus said.
Nienhaus was nominated for the award by FSU Department of Chemistry and Biochemistry Chair Geoff Strouse, as well as by Felix Castellano from North Carolina State University and Prashant Kamat from the University of Notre Dame.
"The Department of Chemistry and Biochemistry is ecstatic about Dr. Nienhaus winning the 2023 Grammaticakis-Neumann Award from the Swiss Chemical Society," Strouse said. "Lea is clearly gaining international recognition for her forward-thinking studies on light-matter interactions at the interface between inorganic and organic semiconductors. The winning of a major international award distinguishes Dr. Nienhaus, the Department of Chemistry and Biochemistry and FSU. It reflects the quality of recent hires in the College of Arts & Sciences."
Nienhaus received her doctorate from University of Illinois Urbana-Champaign in 2015 and then completed postdoctoral work at the Massachusetts Institute of Technology. She moved to FSU as an assistant professor in 2018 and has focused her work on understanding the optoelectronic processes that occur in hybrid organic/inorganic semiconductors.
She has been named a rising star by the journal Advanced Optical Materials and ACS Materials Au and was recently highlighted by ACS Energy Letters in the special edition on "Women Scientists at the Forefront of Energy Research."
"It's been very rewarding to see this kind of recognition for my work, but I really need to thank my first two graduate students, Zach and Alex, as well as my former postdoc Sarah, because they supported me throughout this journey," she said.
The prize will be awarded at the society's August 2023 meeting in Bern, Switzerland, where Nienhaus will give a lecture on her work.