FSU neuroscientist wins prestigious chemical senses award for work on taste function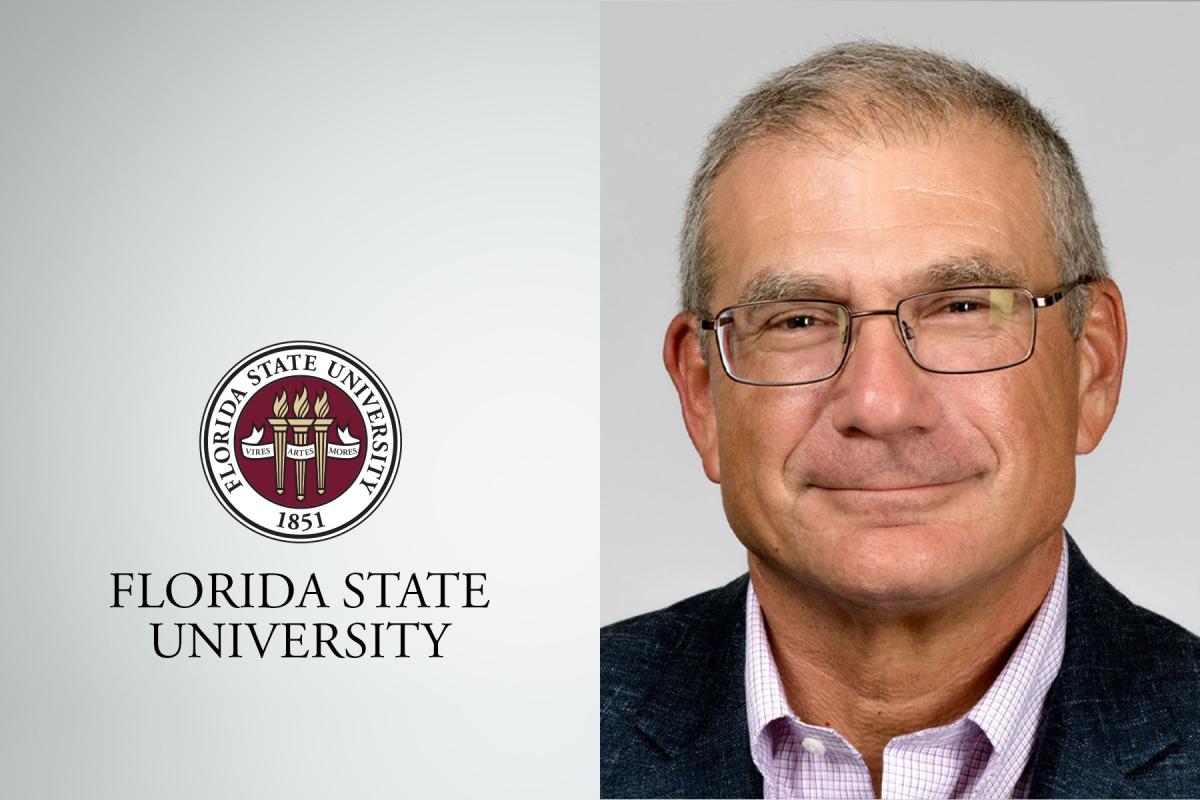 A Florida State University neuroscientist has earned the highest award granted to scientists studying the sensory systems associated with the nose and mouth.
The Association for Chemoreception Sciences presented Distinguished Research Professor of Psychology and Neuroscience Alan Spector with the Max Mozell Award for Outstanding Achievement in the Chemical Senses for his career-long contributions to research. Spector studies taste preferences and aversions, the regulation of eating and drinking, sensory processes and the neural basis of gustation.
"I feel enormously honored to have my name added to a very distinguished list of prior award recipients," Spector said.  "I'm also grateful that the work done in collaboration with my students, postdoctoral scholars, research technicians and colleagues is being recognized."
The Association for Chemoreception Sciences, or AChemS, is a scientific research organization that fosters research and understanding of the roles smell and taste play in health and disease. Each year, AChemS awards the Max Mozell Award to a senior scientist with an outstanding research record of excellence and contributions that have made a major impact on research in the field of chemical senses.
Spector's research has wide-reaching potential for understanding the neurological processes that underpin human diet, lifestyle and health. For example, everything a person eats must first pass scrutiny by that individual's tastebuds, which guard the alimentary tract of the digestive system.
"What you eat can provide nourishment or it can harm you, be it right away or after a lifetime of intermittent ingestion," Spector explained. "So, the taste system is part and parcel of any mechanism involved in the control of eating and drinking. My laboratory's work is focused on trying to understand how taste signals from the mouth influence behavior, such as food choice, and physiology, such as insulin release."
Spector is also interested in how the latest generation of obesity drugs interact with the taste system to control what food patients consume and how and when they eat.
"The new class of drugs approved for treatment of obesity are starting to approach the same levels of effectiveness for body weight loss as gastric bypass surgery," he said. "However, very little is known about how these drugs affect taste, eating behavior, and relative macronutrient intake. Thus, we plan to conduct complementary parallel experiments in a rat model and in patients to learn more about the consequences of this drug treatment on behavior."
Spector joins a cohort of 26 outstanding chemical senses scholars to have received the Max Mozell Award since its inception in 1998. He is the third FSU faculty member to receive the award, following Department of Psychology Professor Emeritus James C. Smith in 2004, who was Spector's graduate adviser, and Department of Biological Science Professor Emeritus Michael Meredith in 2017.
"The chemical senses represent a historical strength of the FSU Psychology Department and Program in Neuroscience, and this award further elevates the reputation of this outstanding group of scientists," said Lisa Eckel, director of the FSU Program in Neuroscience. "The scientific impact of Alan Spector's research is far reaching and contributes to his national and international reputation as a scholar and leader in the field."
Spector, a two-time FSU alumnus, earned his master's degree in psychology in 1981 and his doctoral degree in psychology in 1984, and has been a faculty member in the Department of Psychology and Program in Neuroscience since 2007. Since then, he has supervised 10 doctoral students and nine postdoctoral trainees, been named a distinguished research professor in 2015, and has worked with many members of the psychology and neuroscience program to advance scholarship and research in the chemical senses and build on an existing legacy of excellence.
To learn more about Spector's work and the science of gustation, visit neuro.fsu.edu.