FSU English professor continues prolific publications streak, debuts four new titles in 2021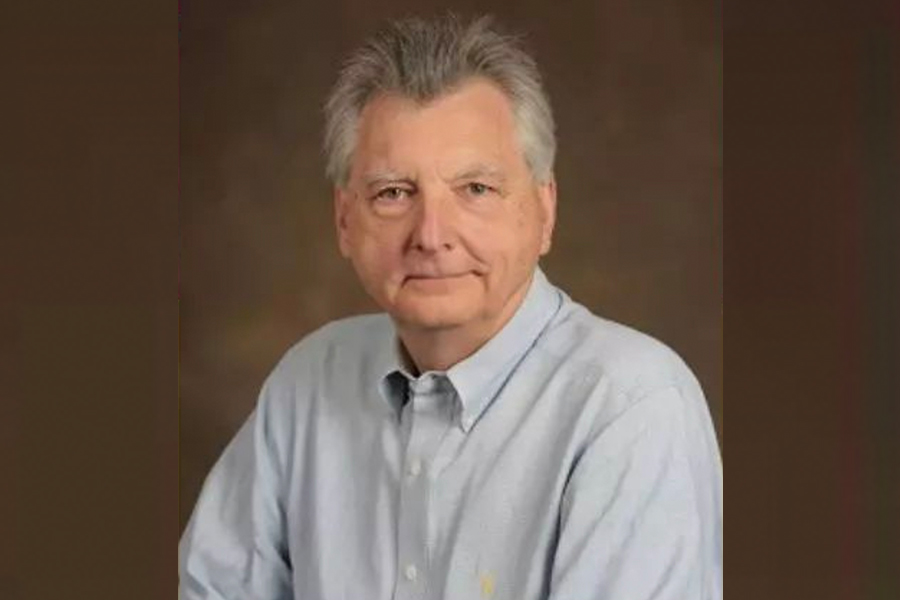 A Florida State University English professor is continuing his prolific publications streak with the release of four new books.   
Robert O. Lawton Distinguished Professor of English Stan Gontarski has published 31 titles since earning his doctorate from Ohio State University in 1974, including four released between August and December 2021.  
"Samuel Beckett: Os Grandes Textos Teatrais [Samuel Beckett: The Major Plays]," published by Giostri Editora 
"Tennessee Williams: T-shirt Modernism, Hypermasculinity and the Refashionings of Theater," published by Anthem Press 
"Burroughs Unbound: William Burroughs and the Performance of Writing," published by Bloomsbury Academic
and the most recent of which, "Włodzimierz Staniewski and the Phenomenon of 'Gardzienice,'" was published by Routledge  
"It's always very hard for me to just read one book; I tend to read four or five books at the same time or jump among them," Gontarski said. "I write in much the same way. Much of my work is interconnected, so I work on one book, which then leads to another."
"Włodzimierz Staniewski and the Phenomenon of 'Gardzienice'" is a collection of essays offering a broad, comprehensive overview of the Polish Gardzienice theatrical company and its evolution. With this book, Gontarski hopes to create a broader public awareness of the Gardzienice group, not only of their performances, but also in respect to performance theory.   
The Gardzience Center for Theatre Practices, located in the village of Gardzience, Poland, was founded in 1977 by Włodzimierz Staniewski. When established, the theater group was situated to the east of the Iron Curtain, and it soon became famous across the world for its experimental performances.   
Gontarski has worked in theatre since his time as an undergraduate at Long Island University in New York, and he has also been directing in Poland for the past decade. He first had the idea to author a book about Staniewski, who is also a friend and colleague, and his works over a shared lunch in 2013. After eight years, that book was finally published. 
"We thought that we ought to write a book that would get exposure in the English-speaking world, and that's what happened," Gontarski said. "There's very little exposure of the Gardzienice in the West, and I think it's one of the world's great theatrical performing groups."    
Many of Gontarski's book projects, including his upcoming publication, have been aided by graduate students who are often tasked with translating his work. According to Gontarski, this is a mutually beneficial relationship since graduate students are able to expand their knowledge while earning major publication credits, and the translations mean Gontarski's work reaches broader audiences.   
"There's been a constant attempt on my part to bring graduate students into the publishing process," Gontarski said. "Most of those students go on to become publishing scholars on their own."   
Brazilian native Camille Vilela-Jones is a literature, media and culture doctoral student in FSU's English department, and she translated Gontarski's book "Samuel Beckett: Os Grandes Textos Teatrais" into Portuguese. Vilela-Jones said the translation work boosts her curriculum vitae as she prepares to enter the job market.    
"The opportunity meant a lot to me, and I was very honored to be trusted with such a task," Vilela-Jones said. "It also allowed me to improve my translation abilities, work I hope to continue doing professionally in the future."   
For Gontarski, an unexpected outcome of the COVID-19 pandemic was having more time than usual to write, and he attributes this to why all four books came out in such quick succession. However, having four books published within six months is still a rarity.   
"Even though I had more time to write during quarantine, authoring more books than usual isn't a question of sitting around, looking for something to do," Gontarski said. "You can't actually write four books that quickly, so it's something of an accident — a coincidence — that all these publications came together at the same time."   
While Gontarski is not the only member of the English department with an international reputation and global influence, chair of the FSU English Department and Robert O. Lawton Distinguished Professor Gary Taylor believes that Gontarski's work attracts applications to the department's graduate program from students all over the world and creates collaborative partnerships with scholars and artists in Europe, Asia, and North and South America.  
  "The number of languages in which he does original research, the number of countries in which he does research, publishes, and lectures, is truly extraordinary," Taylor said. "Wherever he goes, wherever he is published, he exemplifies the quality of research and the scale of ambition in the English department at Florida State."   
Gontarski has another, follow-up book currently in press, "Samuel Beckett: Os Pequenos Textos Teatrais [Samuel Beckett: The Shorter Plays]," due out this year, which Vilela-Jones also translated. This book and "Włodzimierz Staniewski and the Phenomenon of 'Gardzienice,'" he said, serve as two halves of one continuous discussion featuring his lectures, seminars, and theater workshops delivered when he served as professor vistante for the Mestrado Interdisciplinar [Interdisciplinary Master's Program] as part of the Faculdade de Ciências Sociais at the Universidade Federal de Goiás in Brazil.
To learn more about the Florida State University Department of English and its programs, faculty and students, visit english.fsu.edu.