FSU College of Arts and Sciences alumni among 2019 'Notable Noles'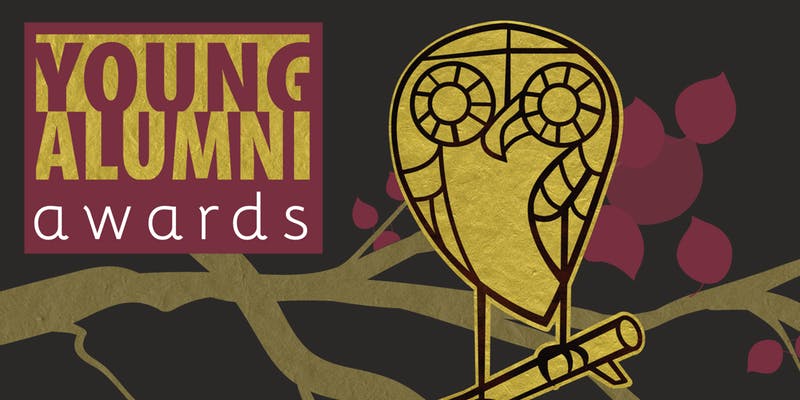 The Florida State University Alumni Association has named its 2019 'Notable Noles', an honor bestowed upon young alumni who have made significant contributions to their profession, community or the university. This year's list of Notable Noles includes five graduates of departments within the FSU College of Arts and Sciences.
Aurélie Mathieu graduated in 2012 with a B.A. in editing, writing and media before pursuing a career in law. She now works in the Office of the Attorney General for the District of Columbia as an assistant attorney general. In addition to being named a Notable Nole, Mathieu is one of four graduates selected to receive the Reubin O'D. Askew Award, the highest honor bestowed upon young alumni by the FSU Alumni Association.
"It is truly an honor to receive this recognition from Florida State. As a first-generation college student, FSU gave me the opportunity to soar and thrive through the many resources and opportunities offered," Mathieu said. "With the foundation I gained in college, I blossomed into a skilled attorney and thoughtful leader. I am excited to come back to where it all began, and will always be thankful and privileged to be a Nole!"
Thomas Whitley, a 2016 Ph.D. graduate in religion, echoes the life-changing impact FSU's faculty and staff members have had on his career. He currently serves as chief of staff for Tallahassee Mayor John Dailey.
"As many are, my path has been a circuitous one but I know that I would not be where I am today were it not for my time in the Religion Department at FSU and the constant support I have received from the Florida State family," Whitley said.
Briana Toole graduated in 2010 with a B.A. in philosophy and a B.A. in political science, and now works in a field she first fell in love with after arriving at Florida State. Toole currently serves as an assistant professor of philosophy at Claremont McKenna College in California.
"I'm delighted to have been selected based on my work creating Corrupt the Youth, a philosophy outreach program and 501(c)(3) non-profit," Toole said. "When I started FSU in 2006, I had concrete plans that did not involve philosophy as a career, but the department was so amazing and the professors so encouraging that I was drawn in. Being selected as a Notable Nole for my work in philosophy is both rewarding and hugely validating."
Chris Land, who graduated in 2011 with a B.S. in political science and history, now serves as general counsel of the Wyoming Division of Banking and credits much of his success to Florida State's core values and the idea that a Seminole can do just about anything with a little hard work.
"Florida State provided me with a world-class education and unmatched experiential learning opportunities," Land said. "My four years in Tallahassee were some of the most transformative of my life, and I can't wait to give back to my university."
Kevin Albaum graduated in 2011 with a B.A. in literature. He went on to pursue a career in law and is currently a shareholder at Clark, Campbell, Lancaster & Munson, P.A. in Lakeland, Florida.
Additional honorees from across the university include Colin O'Connor, Matt Zobel, Sean Compton, Trent Reichling, Kevin Patterson, Sarah Gates, Jason Hendrix, Rachel Rossin, Fahad "Sunny" Ilyas, Siri Wilson, Georgia Thompson, Jamie Price, Dan Daley, Austin Burch and Zach Heng. Ashley Russell and Danilo Belarmino join Mathieu as this year's recipients of the Askew Award.
The 2019 Notable Noles will be honored at the Young Alumni Awards Dinner Friday, Sept. 20, at the Alumni Center. For more information on the Young Alumni Awards, visit alumni.fsu.edu/honors/young-alumni-awards. Register for the event online.