FSU atmospheric scientist Allison Wing receives early career award from American Meteorological Society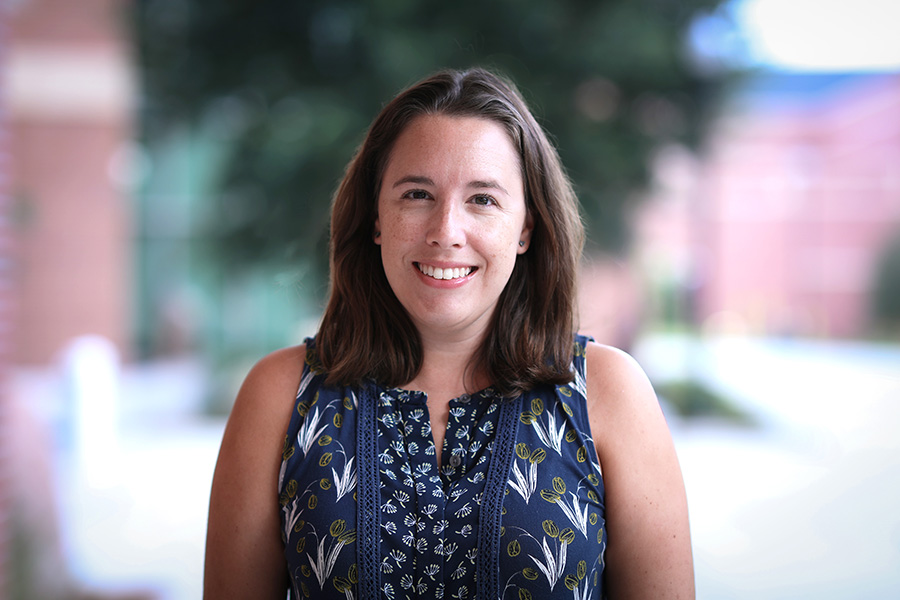 Allison Wing, an associate professor in Florida State University's Department of Earth, Ocean and Atmospheric Science (EOAS) has been named the recipient of the 2024 Clarence Leroy Meisinger Award, a prestigious early career award given by the American Meteorological Society (AMS). 
Each year, AMS recognizes outstanding individuals and organizations in the weather, water and climate community.  
 "The American Meteorological Society Clarence Leroy Meisinger Award is one of several prestigious Early Career Accomplishment Awards," said Robert Hart, professor of meteorology and chair of the EOAS department. "We in EOAS are very proud to see this well-deserved award for one of our own colleagues." 
 Wing was honored for her significant contributions to understanding how tropical convection organizes, using innovative modeling, theory and observation.  
 "I am deeply honored to receive the AMS Meisinger Award," Wing said. "Even more than receiving the award itself, it means so much to me that my colleagues in the field thought of me as deserving of the award and took the time to nominate me. The past winners of the Meisinger Award are a veritable 'who's who' in atmospheric science, including my Ph.D. adviser and one of my postdoc advisers, and it astounds me to see my name listed among those of so many who I respect." 
Wing's research addresses critical questions in atmospheric and climate science, like how tropical clouds and thunderstorms cluster together, how this clustering affects climate, and how tropical cyclones form and intensify. This research is essential for improving storm predictions and understanding long-term climate changes. 
Since joining FSU in 2017, Wing has secured research funding from National Science Foundation (NSF), NASA and the National Ocean and Atmospheric Administration.  
She has received the NASA New Investigator (Early Career) Award and the NSF CAREER Award. In 2021, she was named one of Popular Science's top emerging early career researchers. Her work has also been recognized by the AMS Committee on Tropical Meteorology and Tropical Cyclones.  
Wing, who teaches undergraduate courses and mentors graduate students in tropical and climate science, earned a doctorate in atmospheric science from Massachusetts Institute of Technology in 2014 and conducted her postdoctoral studies at Columbia University's Lamont-Doherty Earth Observatory before joining the faculty at Florida State. She earned a bachelor's in atmospheric science from Cornell University in 2008.  
Wing's research is widely published, including journals such as the Journal of Advances in Modeling Earth Systems, Proceedings of the National Academy of Sciences, Geophysical Research Letters, Journal of Climate, and Journal of the Atmospheric Sciences. 
"I'm so grateful to all of my mentors, collaborators, current and former students and FSU colleagues," Wing said. "None of the research that I or any scientist does happens in a vacuum; my scientific contributions have been made possible by having an outstanding network of people to work with and learn from. I also have had the great privilege to work with 10 outstanding students in my research group at FSU so far and any of my success is in part due to their achievements." 
The AMS Clarence Leroy Meisinger Award recognizes exceptional research in atmospheric motions, spanning all scales. This includes explaining current climate patterns and long-term climate changes.  
The award's namesake developed a method for calculating pressures and winds at specific heights above the ground. He presented his findings at the 1923 AMS meeting. 
Wing will receive her award at the 104th AMS annual meeting in Baltimore in late January.