FSU assistant professor to deliver lecture series at Aarhus University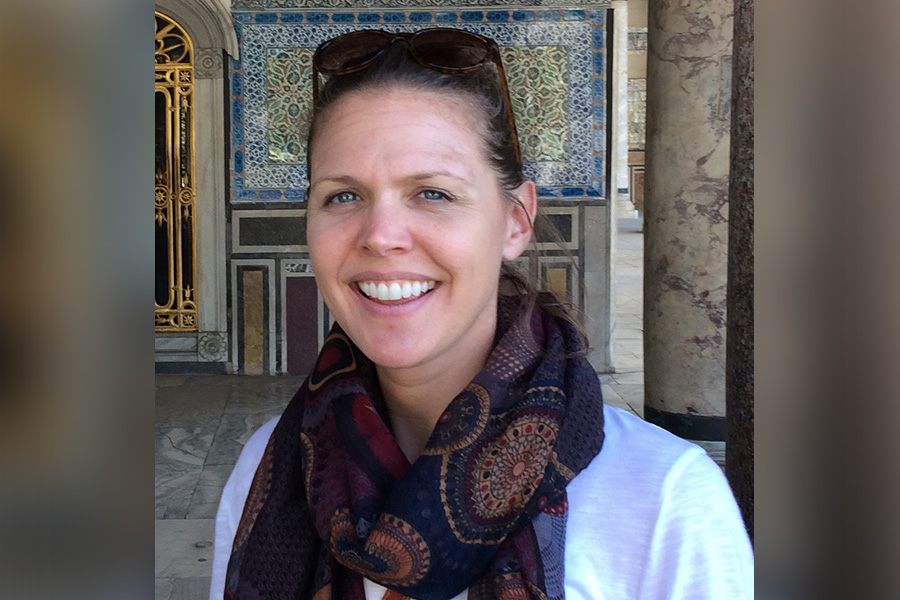 A Florida State University faculty member in the Department of Classics has been invited to present a series of lectures at Aarhus University's Centre for Urban Network Evolutions in Denmark this fall.
Assistant professor of classics Elizabeth Murphy's series, "Socially Re-constructing the Late Roman City: Labor, Networks, Economy, and Narratives of Urban Decline," is funded by a $22,500 award. Members of the archaeological research group Centre for Urban Network Evolutions, or UrbNet, will attend the lectures in Fall 2020.
As a specialist in the archaeology of the Roman Empire, Murphy's lectures will focus on her research regarding changes that occurred in eastern Mediterranean cities during the transition from the Roman era (27 BC–AD 476) to Late Antiquity (AD 395–800), through the lens of urbanism and worker communities. The majority of Murphy's research investigates the social lives of crafts- and trades- people through the archaeological remains of workshops, shops and the material culture of work.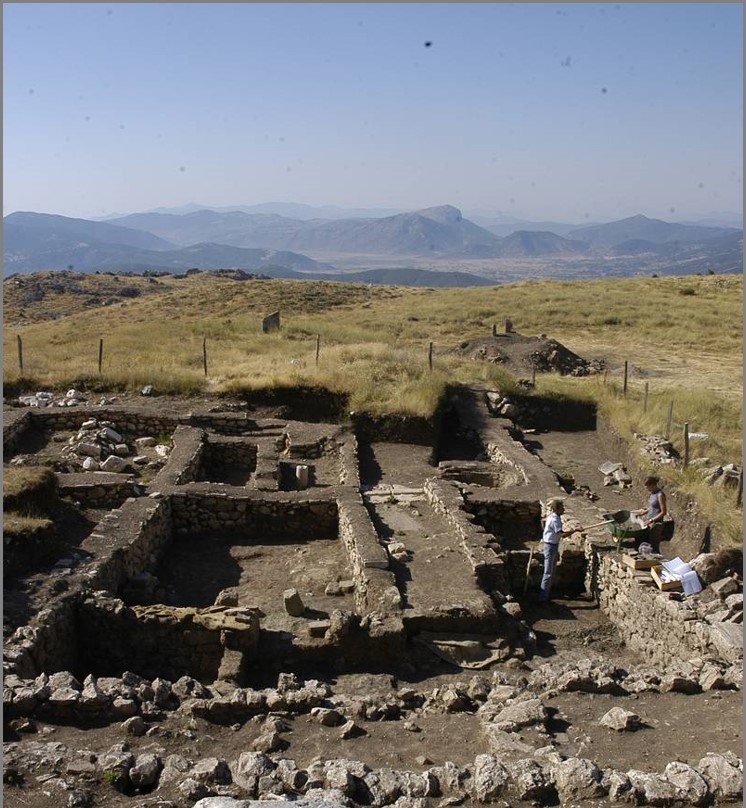 Such communities are difficult to label, she said, as modern conceptions of social class, such as low, middle, and upper class, do not directly graft onto the structures of ancient societies. In Murphy's work, the term "working classes" refers to diverse groups of people in occupations such as traders, artisans and craft specialists.
"My lecture series will discuss the changing cityscapes and particularly the role that working communities play in cities from the Roman to the Late Antique periods in the region of Asia Minor (modern-day Turkey)," she said.
Late Antiquity is often characterized as a period of socio-economic "decline," especially when compared to the standards and scale of Roman civic building programs, Murphy explained. In the Late Antique period, many cities became smaller, while many public urban monuments (bathhouses, temples and market places, for example) became subdivided into private properties and workshops. At the same time, however, there were new investments in the cities through the construction of fortification walls and churches, and new opportunities for working communities arose.
Murphy's lectures pull together research that she conducted during fellowships at the Albright Institute for Archaeological Research in Jerusalem and the Research Center for Anatolian Civilizations in Istanbul. The lectures focus on the transition from Roman to Late Antique periods, as this transition represents a dynamic time during which the presence of local shops and industries becomes archaeologically more visible and suggests a growing significance of these communities to their cities.
"The lecture series focuses on these crafts and trades people to appreciate the active role of these communities in redefining their cities," Murphy said. "This research pulls together approaches and data from social history and archaeology, as well as social theories on urbanism and socio-economic inequality."
UrbNet is an ideal audience for Murphy because it researches the evolution of urbanism, or how life in cities changed over time, across a diverse range of regions and eras. UrbNet's objective is to compare the archaeology of urbanism in different periods of the past, from Classical Antiquity through the Medieval periods, with specific focus on peoples in the regions of Northern Europe, the Mediterranean, East Africa and the Indian Ocean. The organization seeks to determine how urban networks from these regions generated past societal and environmental expansions and crises.
It is the comparative nature of UrbNet that excites Murphy about this opportunity. She is hoping to receive feedback from scholars interested in broader social questions, so she can understand societies at a more comparative level and hopes to apply these perspectives to the Roman Empire, while in turn using the Roman Empire to facilitate a understanding of urbanism more widely.
"I hope there will be an interesting dialogue," Murphy said. "Both FSU and Aarhus have strong traditions in classical archaeology."
John Marincola, former chair for the FSU Department of Classics, said it is noteworthy that Murphy received this honor at such an early stage in her career, as the position is normally reserved for more senior colleagues. He praised Murphy for enhancing the tradition of excellence in Roman archaeology at Florida State University.
"Elizabeth's work is notable for its wide scholarly range," Marincola said. "She is asking big questions and is casting her net wide, looking at economic and social interactions across the whole of the eastern Mediterranean. Her work has the potential to tell us a great deal more about how ancient mercantile industries worked."