FSU alumna Daria Willis makes history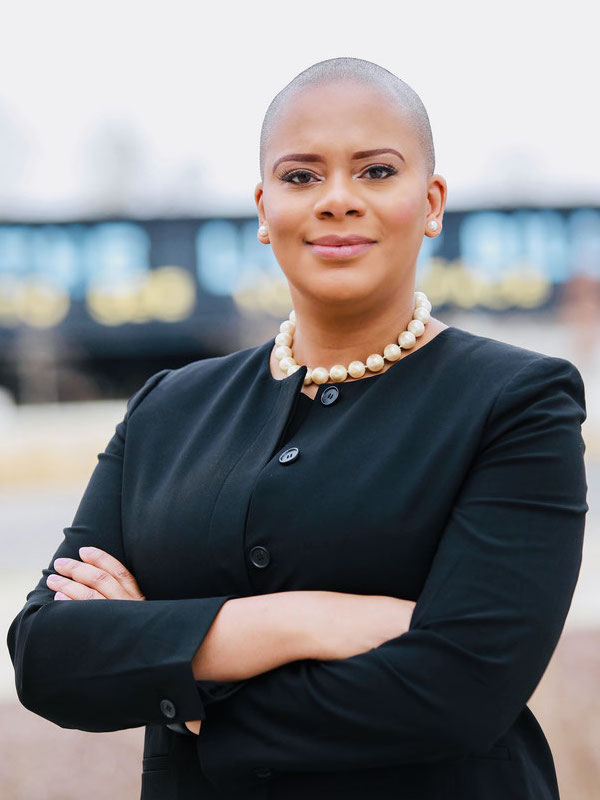 Daria Willis didn't set out to make history, she set out to study it. But the lessons she learned from the past while earning her doctorate in history at Florida State University, and the mindset she developed through the strong women she idolized along the way, helped to vault her higher than she could have imagined. 
In July, Willis became the first African American president of Everett Community College. At age 34, she's also the youngest college president in the state of Washington. Her present role revolves around people, and Willis credits her extensive education as preparation for the position.
"History is the study of people. And that's what I deal with every day," she said. 
Being a college president is anything but predictable. Willis' days often begin at four or five in the morning and lead into meetings on and off campus. In addition to her day-to-day responsibilities, she regularly faces the new and unexpected challenges that come with running a school for more than 19,000 students. She, however, enjoys that each day is different. 
Sometimes the unexpected becomes serious. Within months of becoming president, Willis led her students and faculty through a potential active shooter threat on campus. Handling such emergencies requires interpersonal and leadership skills. Willis said she learned those, in part, by studying historical leaders. 
After earning a bachelor's in history education and master's in history from Florida A&M University, Willis chose to attend Florida State's doctoral program in history to work under professor Maxine Jones because of their alignment in research interests — the history of women and African Americans. 
The stories of those whose experiences are left out of the history books are of particular interest to Willis.  
Willis focused her dissertation on Adella Hunt Logan, a biracial woman born in Georgia during the Civil War who would become a pioneer in women's suffrage in the late 1800s. Like Willis, Logan was a liberal arts educator, wife and mother, and Willis carries on a similar passion for social justice. 
She says that there was a point during her doctoral research where she felt daunted by the amount of work left, but Jones encouraged her to continue. 
"Had it not been for her, I am certain that I would not be here today. Doctor Jones believed in me when nobody else did," Willis said, "I am so happy we found each other at FSU."
Willis successfully defended her dissertation in 2012. By then, she had taken a job as an assistant professor in at Lone Star College in Houston. Over the next seven years, Willis would climb to department chair, become dean of academic studies at Lee College in Baytown, Texas, then provost and senior vice president of academic affairs at Onondaga Community College in Syracuse, New York. It was from there that she made the jump to EvCC.   
"Throughout her career, Willis has implemented programs focusing on transforming the lives of students, faculty, staff and community members, with special attention to providing access and equity to underserved and underrepresented populations," an EvCC press release announcing her hire noted. 
One such program Willis developed is the Weekend College at Onondaga, which allows nontraditional students to take weekend, online and hybrid classes. Willis had been a single parent while pursuing her doctorate and understands personally the need for such flexibility. 
"Doctor Willis' rapid advance in higher education reflects her talents as a leader, and a clear passion for promoting student success," said Daniel Hutchinson, one of Willis' fellow grad students, now history department chair at Belmont Abbey College in North Carolina. 
Neither Jones nor Hutchinson were surprised by her swift success, but Willis said she does not take it for granted.
"I'd never thought that I would make history," Willis said, "I would tell students, no matter what your past is, no matter what you've been through, keep your eyes on the prize."