Faculty Spotlight: Tracie Mahaffey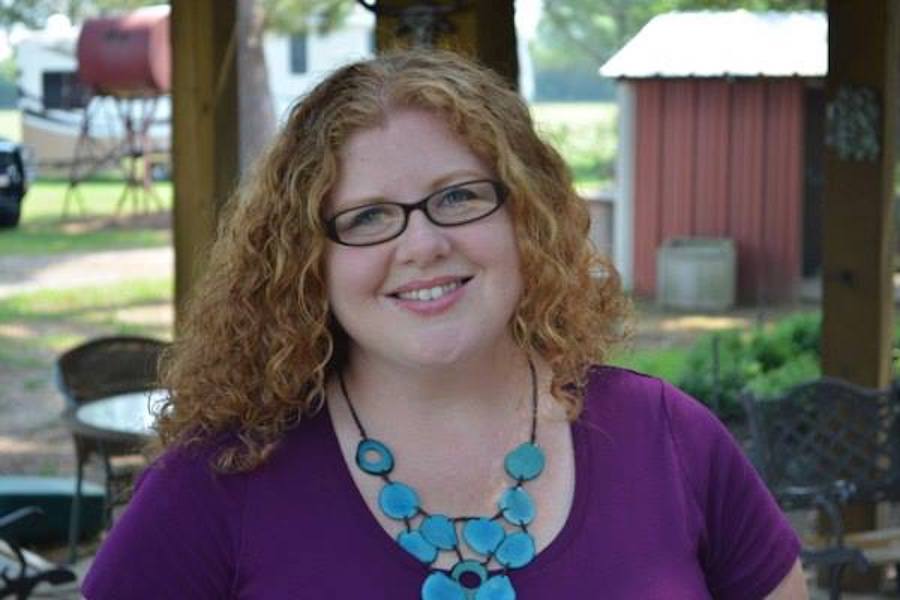 Tracie Mahaffey currently serves as a senior teaching faculty member and director of undergraduate studies for the Department of Philosophy, part of the College of Arts and Sciences. Mahaffey started her journey at FSU in 2003 as a graduate student before going on to earn her doctorate in philosophy here. She began her post-doctoral career in the department in August 2010, and during her time at FSU, she has taught more than 20 different courses at both the Tallahassee, Fla., and Valencia, Spain, campuses. Mahaffey is a 2018-19 recipient of the FSU Libraries Alternative Textbooks International Programs Grant.
Tell us a little about your background and what brought you to FSU.
I grew up in Houston. I am a first-generation college student and the first person in my immediate family to earn a college degree. I started college directly after high school, but then took several years off before transferring to Texas State University where I completed my bachelor's degree in philosophy. From there, I came to Tallahassee where I completed my masters in 2005 and my doctorate in philosophy in 2010. After getting here and starting my graduate work, my interests quickly shifted to the philosophy of action, especially questions about autonomous agency — a philosophy that teaches acting in accordance with one's own rules.
What inspired you to choose philosophy as your field of study?
It was the challenge. I took a class in ancient philosophy as a freshman at the University of St. Thomas. There I was, reading Plato and struggling while still having fun. Philosophy was challenging for me in a way that other subjects had not been. It made me want to work hard and learn more.
How has COVID-19 impacted your roles at FSU?
COVID-19 has made me go back and reevaluate my pedagogical commitments and assumptions. This involved looking at my teaching philosophy statement. Since the pandemic began, I have spent a lot of time thinking about teaching — how, why and what I teach. I wrote my first teaching statement when I started graduate school. When I read old teaching statements, I recognize how much I have grown over the last 19 years. Thinking more about what I care about and value as an instructor has led to changes in my classes over the last few years. I have changed policies and assignments. I have worked to create better guidelines, support, and rubrics for students in my classes. I have tried to create an environment where students can engage with big questions that are important and relevant to their lives.
You have been an active member of the FSU community for nearly two decades. How has your time as a student and faculty member here shaped your career?
My experiences helped me develop a unique perspective on teaching and preparing graduate students to teach. As a former graduate student at FSU and Program for Instructional Excellence teaching associate, I understand what it is like to teach undergraduates for the first time at FSU. It has been wonderful to continue working on these issues as the department's PIE liaison and through presentations at the PIE teaching conference. As a teaching faculty member, I led the philosophy department through the transition to the current liberal studies program, participated in various campus-wide curriculum-focused committees, served as a reviewer for new courses and developed several new courses. These activities have given me a broad understanding of the goals and objective of liberal studies courses at FSU.
Who are your role models? Who has influenced you most in your life?
Both personally and professionally, the people who have influenced me the most were teachers; both my own teachers and been those that I have had the pleasure to work with and learn from. They have all been dedicated, thoughtful, hard-working, kind and resourceful. They remind me that I have not stopped growing or learning. They taught me that trying new things is important and that sometimes growth comes from failure. When I think of who I strive to be both in and out of the classroom, it is an amalgam of these wonderful, beautiful people.
What are your current research interests, and why are you passionate about them? Why are your topics important?
As a teaching faculty member of the department, I don't have an active research program in the way that my tenured and tenure-track colleagues do. My current teaching interests are tied closely to my research interests in personal autonomy and autonomous agency. Specifically, I am interested in issues of autonomy and informed consent.
We talk about the importance of respecting the rights of others to make their own decisions and about the importance of getting consent in interpersonal relationships, but many of us, including many of my students, are often confused about what consent is and what it requires. Consent is a foundational aspect of the ethics of human society. Contracts, medical care and marriage — successful relationships and transactions — assume that individuals have the capacity to consent. In both my bioethics and my ethics of consent classes we explore the concept of consent and its normative implications.
If your students only learned one thing from you (of course, hopefully they learn much more than that), what would you hope it to be?
I think about this a lot. For most of the students I teach, my class is the only philosophy course they will ever take. I want my students to be lifelong learners. That means staying curious and questioning everything. When they leave my class, I want my students to have the tools to keep questioning and investigating the world. The value of philosophy as a part of a liberal arts education is not because it leads to the production of "correct" thinking or "correct" views. Philosophy's value is in its ability to help us question the world around us, to develop our own world views and to have the courage to use our own minds.