Faculty Spotlight: Rafe Blaufarb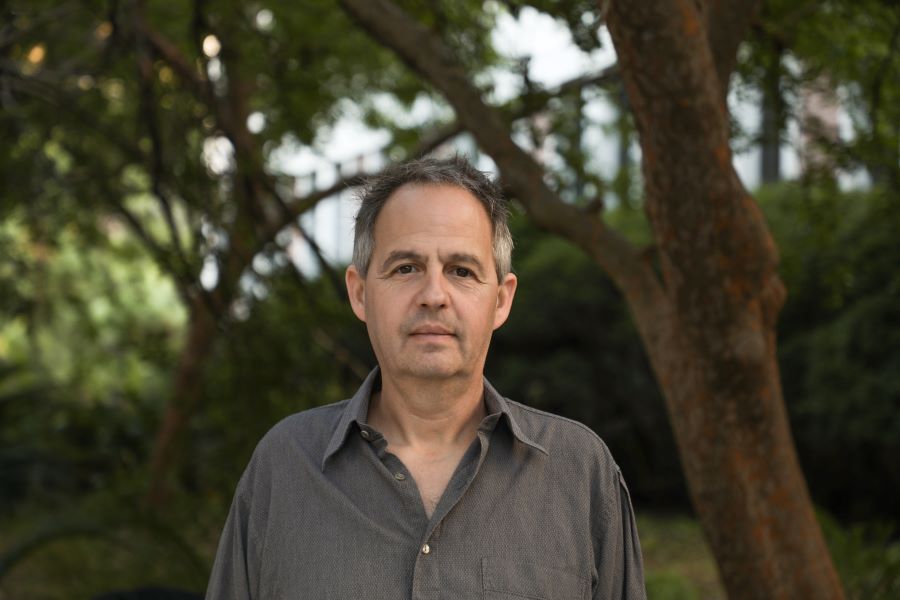 Rafe Blaufarb is a professor of history and the director of Florida State University's Institute on Napoleon and the French Revolution in the College of Arts and Sciences' Department of History. He is also FSU's Ben Weider Eminent Scholar in Napoleonic and French Revolutionary Studies. Since earning his doctorate at the University of Michigan in 1996, Blaufarb has written numerous books and articles on political, social, economic, military and legal history. He is most proud of "The Great Demarcation," which was named best book in French history by the American Historical Association in 2018.
Tell us a little about your background and what brought you to FSU.
I was born and raised in Los Angeles, California. Before coming to FSU, I taught at Stephen F. Austin State University in Texas and then Auburn University in Alabama. I came to FSU in 2006 to direct the Institute on Napoleon and the French Revolution, the largest graduate degree-granting center for French Revolutionary and Napoleonic studies in the United States.
Can you break down your areas of interest? What inspired your interest in these areas?
I am interested in revolutionary and Napoleonic French history. Just 10 years after the United States achieved its independence and became the first democratic republic in the world, France had its revolution and became the second. For years, the two countries were the only countries in the world to have written constitutions and republican systems of government. They were sister republics on either side of the Atlantic; the influence went both ways to form a shared political culture of liberty, equality, merit and political participation. As an American, it seemed natural to take an interest in a country that was so different yet so similar.
What do you want the public to know about your work? Why is your research important?
I have written four single-authored books, but the one I am most proud of is "The Great Demarcation: The French Revolution and the Invention of Modern Property." It won the American Historical Association's award for best book in French history in 2018 and has received international attention. I am proud of it because it brought to light a French Revolutionary achievement that was both obvious and had been long overlooked. It shows how the creation of private property was integral to the creation of a republic. This "great demarcation" between the realms of property and power generated conceptual distinctions — the political vs. the social, state vs. society, public vs. private, etc. — that structure our modern way of understanding the human collectivities. Moreover, the separation of power from property also makes possible the key institutions we take for granted today - for example, the election of public officials. Before the French Revolution's "great demarcation," democratic election was impossible because public officials owned their offices as hereditary private property. By making property fully "private," what the French Revolution was really doing was returning power to the "public." It follows from this that, in the minds of the democratic revolutionaries of the late 18th century, private property was the key to political liberty.
What does a day in your life as the director of the Institute on Napoleon and the French Revolution at FSU look like?
I spend a great deal of time supervising master's and doctoral students. Supervising the latter means reading successive drafts of doctoral dissertation chapters and making sure that they are ready to be defended successfully. Doctoral supervision can be solitary work, but I balance it with the intensely social, interactive, and performative art of teaching undergraduates. The energy and spontaneity of teaching is a great antidote to the solitary work of editing doctoral theses. I particularly love teaching large undergraduate classes where I have developed a methodology for integrating class discussion with lecture.
Who are your role models? Who has influenced you most in your life and career?
My role model as a historian is my late doctoral supervisor at the University of Michigan, David D. Bien. He was a tireless archival researcher, had a brilliant critical mind, and could write with exceptional clarity and simplicity. He taught me the craft of history, more through the example of his own research and written work than through command. He taught his students what historians should do — develop good questions, make them capacious and flexible, remain open to seeing the unexpected, do not impose prefabricated interpretations on the evidence, and above all, explore archives.
What is your favorite part of your job?
For sheer fun, energy, and immediate gratification, I love undergraduate teaching. For serving the broader profession, I love doctoral supervision. For personal intellectual enjoyment, I love research and writing.
How do you like to spend your free time?
I love live DIY music. There is something about being in the presence of music being performed that sets it apart from listening to recorded music.
If your students only learned one thing from you, what would it be?
To learn how to argue. By argue, I don't mean being disorderly and negative but rather to figure out what you really think about something and express it effectively. Understanding your position on a given problem, being able to articulate that position clearly to yourself, and then being able to communicate that powerfully to others is not simple. It is a skill indispensable for professional and social success. It takes work to figure out what you think and how to communicate your idea persuasively!