Faculty Spotlight: John Corrigan, Professor of Religion and History
John Corrigan is the Lucius Moody Bristol Distinguished Professor of Religion, Professor of History, and a Distinguished Research Professor in the Department of Religion, part of Florida State University's College of Arts and Sciences.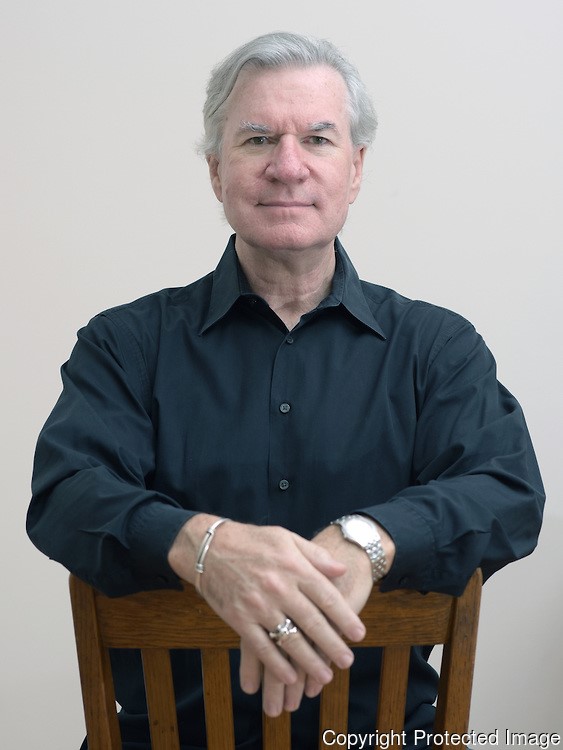 Tell us a little about your background.
I finished my college coursework in my teens, so had some time to look around and experiment with different kinds of work lives before heading back to graduate school. Over time I worked as a union bricklayer, cab driver, cook, tree surgeon, in a textile mill, on a farm, at a zoo, in a movie theater, in a suit, and at other jobs. Those jobs immersed me in everyday relations with a diverse population of coworkers, in various regions of the country. My appreciation of their lives shaped my thinking about religion as an expression of difference. By the time I started doctoral work in my mid-twenties, the question had become: what kind of differences?
When did you first become interested in religion and emotion, religious intolerance, and spatial humanities?
I studied English Romantic poetry as an undergrad, especially William Blake. It was loaded with emotion, but I did not know how to get at it, analytically. When I finally focused on religion — also a central part of Blake's project — I assembled by degrees a portfolio of approaches to emotion by drawing on psychology, anthropology, philosophy and history. One emotion I studied closely was hatred, and that led to my broader investigation of religious intolerance. My interest in the "spatial humanities" — a term that came into being over an afternoon conversation with a geographer and a historian — sprouted from friendships with fellow academics who gradually persuaded me that digitally-enabled spatial analysis held potential for the history of religion.
What are your current research interests, and what makes you passionate about them?
I just finished a history that identifies the roots of the current persecution complex among certain Christian constituencies in the United States. As author of a previous history of religious intolerance in America, I was positioned to be able to measure what was actually happening, to cut through the politically self-serving rhetoric and lay out the facts. I am passionate about standards and intellectual honesty in research. I react strongly to deliberate misrepresentations of historical events.
What do you want the public to know about your research? Why is your topic important?
We are a divided nation. Long-term, that is bad for everyone. It is crucial that we reject hysterical narratives about who were are as a people, what we have become, and where we ought to go, our "destiny." For better or for worse, religion currently is a central part of American life and, historically, national identity. That is a fact with which we have to come to terms. We have to do a better job of understanding religion, recognizing the differences it represents, and learn to live with those differences. Not just for the nation but for the world.
Who are your role models? Who has influenced you most in your life?
My father-in-law was a decorated fighter pilot in World War II. He retired from the Air Force, got a Ph.D., and taught college into his eighties. He had a vision of a better world, went to work every day to build it, and elegantly modeled commitment, discipline, and a thoughtful, generous humanity. He is one among several who inspire me.
What brought you to Florida State University? Why do you enjoy working at FSU?
I came here in 2001 because I believed that the Religion department had a bright future. My projections have been more than borne out. It is recognized as a leading department and my program, American religious history, has become one of the very best for training graduate students for university teaching positions. I had a hand in that but it has been the collaboration among colleagues here — serious scholars, great teachers, team players — that has been the most important factor in the department's ascent.
How do you like to spend your free time?
I play guitar, read, am active every day, travel, spend time with friends and family, chef-it-up a little bit. For years I have enjoyed a weekly lunch with a few colleagues from other departments. I share with other diehards a block of seats in Doak. Our tailgate is decent. I look forward to discussing the daily news with my wife over wine.
If your students only learned one thing from you (of course, hopefully they learn much more than that), what would you hope it to be?
Take it seriously. Make a difference. Go where it's scary.