Faculty Spotlight: Amy Baco-Taylor, Associate Professor of Oceanography
---
Faculty Spotlight: Amy Baco-Taylor, Associate Professor of Oceanography
Amy Baco-Taylor is an associate professor in the Department of Earth, Ocean and Atmospheric Science, part of Florida State University's College of Arts and Sciences.
Tell us a little about your background.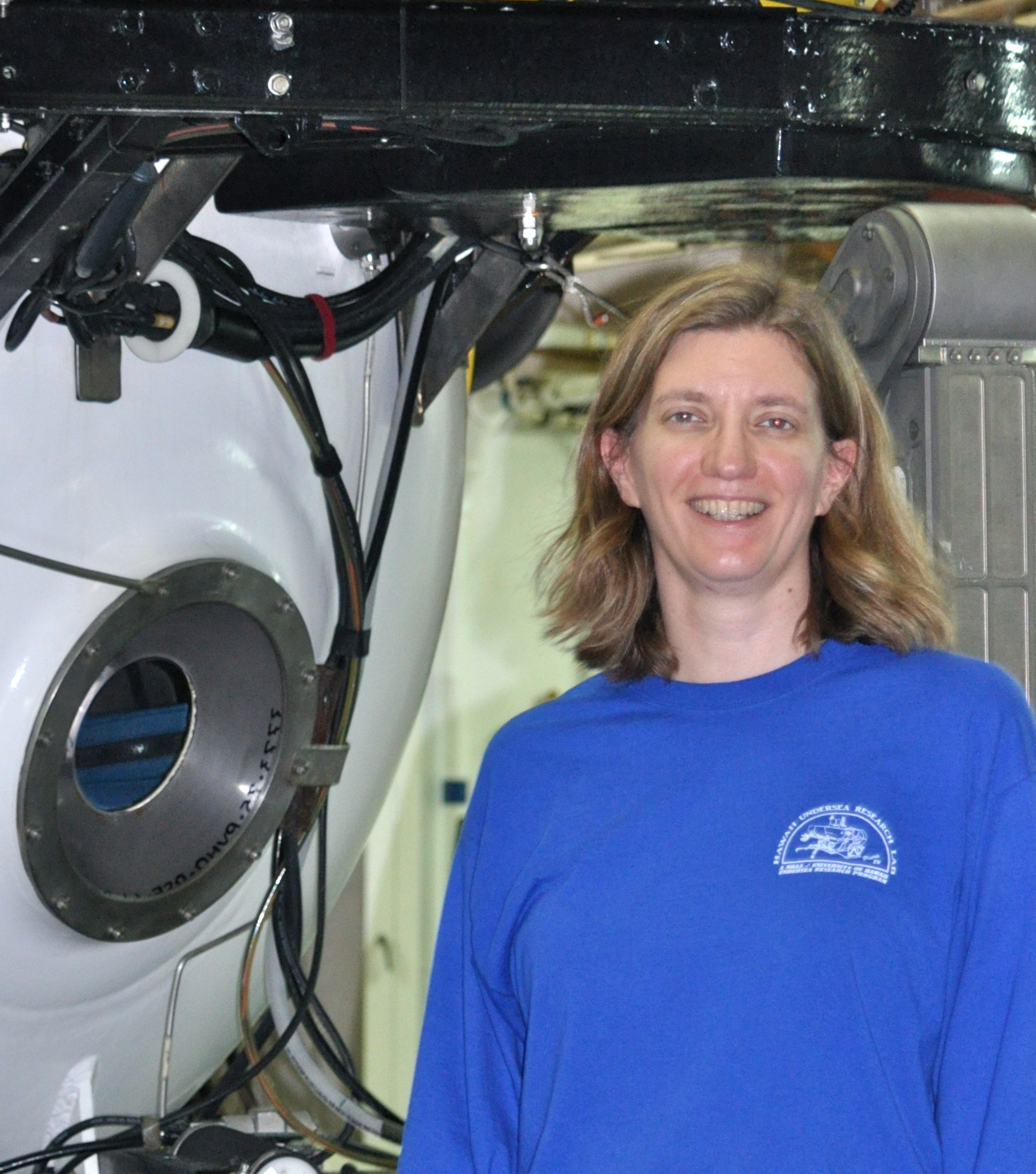 I am originally from Buffalo, New York. My undergraduate degrees from the Florida Institute of Technology are in marine biology and molecular biology, and my Ph.D. is in oceanography from the University of Hawaii. After I received my Ph.D., I spent some time as a postdoc and then researcher at Woods Hole Oceanographic Institution before joining the FSU faculty in 2008.
When did you first become interested in oceanography?
I have had a lifelong fascination with the natural world, and particularly the marine environment. I did not get to see an ocean until I was 14, so much of my marine interest was derived from nature documentaries on television.
What are your current research interests, and what makes you passionate about them?
I find almost every area of marine science, biology and ecology interesting. Incredible opportunities to participate in field research early in my career led me to the field of deep-sea biology. My research is currently focused on seamounts (undersea mountains) and the organisms that live on them, especially deep-sea corals. Deep-sea corals are among the dominant fauna on seamounts, and are significantly affected by human activities, especially fisheries trawling.
I try to target my research to projects that will help to inform better management of seamount and deep-sea coral communities, while also expanding our understanding of ecological processes in these environments. Because so little is known of seamount communities, much of my research involves exploration. What makes me passionate about my current research is the opportunity to explore new areas of the deep sea while at the same time doing research that has the potential to help make a difference in conservation of deep-sea ecosystems.
What do you want the public to know about your research? Why is your topic important?
While it seems remote, the deep sea provides many important ecosystem services to shallow marine environments and to humans. Humans are having a tremendous impact on the deep sea, especially through fisheries, in many cases before the impacted areas have been explored by scientists.
The deep sea harbors an enormous diversity of species that scientists are just beginning to discover, and many species are being lost before we know they exist. Because most species in the deep sea are slow growing and long-lived, deep-sea species are actually more vulnerable to human impacts than many shallow-water ecosystems.
Who are your role models? Who has influenced you most in your life?
My parents set a good example of how to be a nice person, how to respect others, how to respect all living things, and how amazing nature is. They also provided a lot of encouragement and support, making it possible for me to pursue my dreams. I had great support from my chemistry and physics teacher and from my guidance counselor in high school. Throughout college and graduate school, I have been lucky to find a number of mentors who helped me navigate the complexities of building a scientific career.
What brought you to Florida State University? Why do you enjoy working at FSU?
I came to FSU in 2008 when I was hired into my current position. I enjoy working at FSU because I am a part of a very collegial department where faculty treat each other with respect, even when they have differing opinions. FSU also allows faculty the freedom to pursue their research interests. I like living in Tallahassee because it is a good balance between small town and big city.
What is your favorite part of your job?
My favorite part of my job is the field work and the opportunity to lead exploratory expeditions to new parts of the oceans. I also enjoy introducing students to the marine environment and to working at sea, as well as watching them grow in their confidence and understanding of the oceans as they build their scientific careers.
What is the most challenging part of your job?
Finding work-life balance as a scientist is something that takes a constant, concerted effort.
How do you like to spend your free time?
I love to do just about anything outdoors with my family. Our favorite activities are hiking, camping, canoeing and bike riding. I also enjoy wildlife and nature photography.
If your students only learned one thing from you (of course, hopefully they learn much more than that), what would you hope it to be?
Wherever you go and whatever you do, try to find ways to help the environment, be it as simple as day-to-day actions like recycling, or as far as going into a conservation or management career. It all makes a difference for the better in the health of the planet.