English professor's book named one of 'Outstanding Academic Titles for 2017'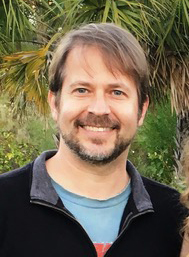 A Florida State University professor's book on the rise of "experimental realism" in modern poetry is making waves in the academic world.
Andrew Epstein, a professor in FSU's Department of English and associate chair of the department's graduate English program, is the author of Attention Equals Life: The Pursuit of the Everyday in Contemporary Poetry and Culture. The book, published by Oxford University Press, was recently named one of the "Outstanding Academic Titles for 2017" by Choice, a magazine of the Association of College & Research Libraries (ACRL).
In awarding Outstanding Academic Titles, Choice editors apply several criteria to review titles:
Overall excellence in presentation and scholarship
Importance relative to other literature in the field
Distinction as a first treatment of a given subject in book or electronic form
Originality or uniqueness of treatment
Value to undergraduate students
Importance in building undergraduate library collections
Being named to this list is a prestigious accomplishment, as it is often influential in determining which books libraries will purchase. Epstein's book has also made the shortlist for another top award in his field: the Modernist Studies Association Book Prize.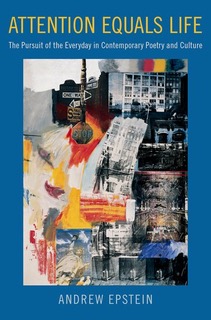 "After spending years of hard work researching and writing a book, it's very gratifying to know that people are reading it and finding it interesting and useful," Epstein said. "I'm especially glad that the book seems to be reaching people beyond just academic experts in my area of specialty, because I think the problems and issues I discuss — about attention and distraction in the age of the smartphone, the complexity and appeal of the everyday, how art forms can capture the daily, and so on — are topics of broad interest and urgent concern in our culture today."
Attention Equals Life examines why modern poetry and other art forms have become so preoccupied with representing the ordinary and humble experience of daily life.
"Rather than focusing on grand subjects, timeless themes and sublime beauty, contemporary poets, and many other writers and artists, have been much more invested in documenting and capturing the everyday and mundane," Epstein said. "I view this turn to the daily as a response to the rapid transformations that have characterized the period since 1945, which have resulted in a culture of distraction and information overload. My book argues that poetry has become an important, and perhaps unlikely, cultural form that responds to, and tries to resist, a culture suffering from an acute crisis of attention."
Gary Taylor, chair of the Department of English, praised Epstein, saying his book "really does make the ordinary extraordinary.
"Although Andrew Epstein is a theorist and observer of everyday experience, there is nothing quotidian about his achievement."
Writing in Choice, reviewer J.A. Zoller stated, "A book of enormous breadth and ambition, Attention Equals Life is at once astonishing and reaffirming, challenging and clarifying. It engages more broadly than its scholarly focus would suggest.
". . . This book has something for everyone — poets, critics, teachers of literature and contemporary culture, fans of contemporary poetry, and even those who think that no poetry of value has emerged in the U.S. since Robert Frost," Zoller added.
Taylor described Epstein as a tremendous resource for the English department, as "he is exceptionally valuable in linking the Graduate Program in Literature, Media and Culture to the Graduate Program in Creative Writing." In addition, he credited Epstein with being instrumental in bringing the nationally acclaimed poet and critic Stephanie Burt to the university, where she gave both a poetry reading and a critical lecture on the relationship between poetry and song.
The Department of English is a department within the College of Arts and Sciences at Florida State University.