Chemistry professor to travel to United Kingdom after being named a Fulbright scholar
---
Chemistry professor to travel to United Kingdom after being named a Fulbright scholar
Igor Alabugin is planning a busy year of travel, lectures and collaborations with British peers after the Florida State University chemistry professor was named a Fulbright Scholar for 2018.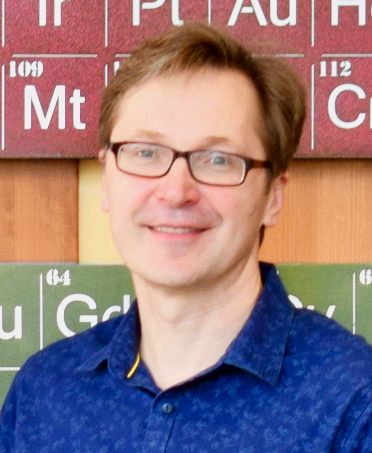 Alabugin, the Cottrell Family Professor in the Department of Chemistry and Biochemistry, plans to journey to the United Kingdom in order to share ideas, gain new contacts and learn about the organic chemistry tradition in the UK.
Working with a team of graduate students in his Florida State lab, Alabugin has been developing ways to make chemical reactions faster and more selective by reinventing fundamental organic chemistry concepts. He has published a book, "Stereoelectronic Effects: A Bridge Between Structure and Reactivity" (Wiley, Chichester, UK, 2016) and has written or cowritten more than 140 peer-reviewed articles. That body of work was previously recognized in late 2017 when he was named a fellow of the American Association for the Advancement of Science, widely recognized as one of the top honors in the scientific world.
Of his Fulbright award, Alabugin said his upcoming travels will have two main focal points.
"First, I plan to present new ideas from my book in lectures and mini-courses in several UK universities," he said. "These lectures will discuss the importance of electronic orbital interactions in organic molecules as they pertain to the formation of cyclic structures, a structural feature present in 90 percent of molecules found in nature.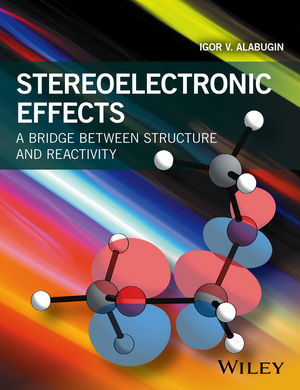 "In addition, the fellowship will start a collaboration that aims to reveal the secrets of one of the most important reactions of biology, the phosphate group transfer," Alabugin said. "Although phosphate is a familiar structural and functional unit of chemistry and biology, its hidden secrets and paradoxes explain why discussions of 'why nature chose phosphate' still continue. The diversity of features and reactivity patterns is remarkable for such a seemingly simple combination of atoms. Together with Professor Nick Williams at the University of Sheffield, we will test for the role of orbital effects in phosphate transfer reactions."
Alabugin said the Fulbright award will "give me additional chances to learn more about the rich traditions of organic chemistry in the UK and to establish new contacts and potential collaborations." He also expressed excitement about the prospect of visiting a country that has long held his fascination.
"Personally, I have always loved the culture and history of the British Isles, going back to an early obsession with the poetry of Robert Burns at the age of 9 and, more recently, sharing many wonderful hours discussing science, history, literature and politics with my colleague, Sir Harry Kroto." Kroto (1939-2016) was a renowned chemist and FSU faculty member who was a co-recipient of the Nobel Prize for chemistry in 1996 for the discovery of buckminsterfullerene, a previously unrecognized carbon molecule.
While applying for any major award, scholarship or fellowship can be daunting, Alabugin said that "the most unusual part of the Fulbright process was being interviewed by Skype by the former British ambassador in the U.S. It was an interesting way to start the day!"
Sponsored by the U.S. Department of State's Bureau of Educational and Cultural Affairs, the Fulbright Scholar Program is an international educational exchange program designed to increase the mutual understanding between citizens of the United Sates and those of more than 155 participating countries. Roughly 1,600 U.S. students, 4,000 foreign students, 1,200 U.S. scholars and 900 visiting scholars receive awards each year, in addition to several hundred teachers and professionals.