Alumni Spotlight: Luke Ourednik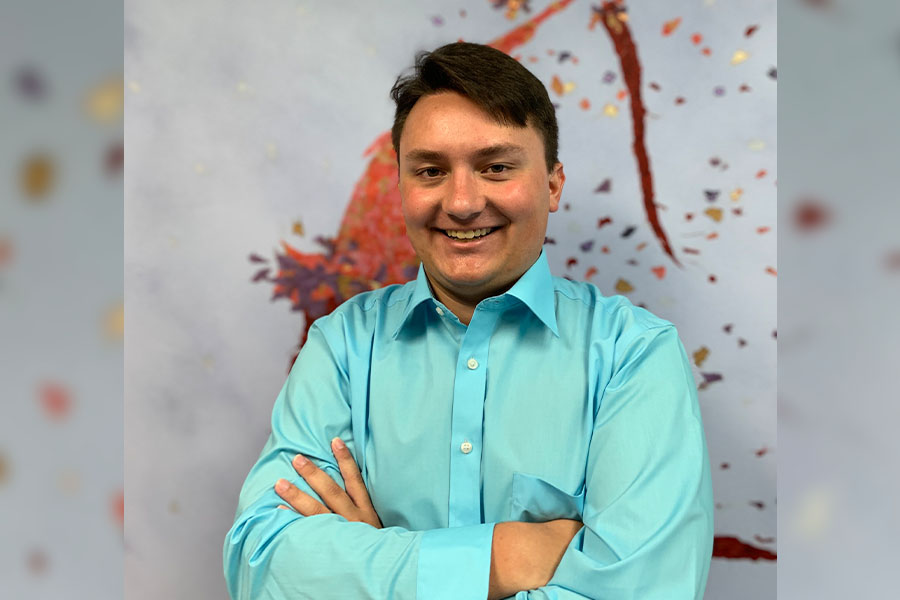 Luke Ourednik earned a bachelor's degree in Spring 2020 from the Department of History, and a minor in German from the Department of Modern Languages and Linguistics, both part of the College of Arts and Sciences. The recent FSU Honors Program graduate spent many hours researching landscape photographer Ansel Adams, which contributed to his honors thesis and Garnet and Gold Scholar Society award. Ourednik plans to continue his education at the University of Cincinnati to pursue a Master of Community Planning degree.
Tell me about yourself. What brought you to Florida State University? What are your favorite experiences?
I am from Sarasota, Fla., and I graduated in Spring 2020. The Honors Program is what drew me to FSU. It allows for smaller classes with professors who have excellent reputations. I was also excited about the Center for Leadership and Social Change, which offers many programs and service opportunities to get involved in the community around FSU. Through the center, I participated in PeaceJam Southeast, a program that focuses on connecting youth with the messages of Nobel Peace Prize laureates to inspire students to create positive change. Another favorite experience is working as a resident assistant for two years. This allowed me to collaborate with on-campus departments, like CHAW and the Askew Student Life Center, to help students find their niche and learn more about all the opportunities they had available on campus.
What inspired you to major in history and minor in German?
My father was a history teacher and, while growing up, our family vacations included visiting national parks and monuments. I wanted to learn more about our nation's history, and teachers throughout my schooling encouraged me to pursue this passion. Majoring in history was the natural thing to do! I also wanted to learn another language, and the Austro-Hungarian Empire is one of my favorite historical topics. Studying German gave me the opportunity to learn a new language and engage more with that aspect of history, and the excellent German program faculty inspired me to make it my minor.
What aspect of your area of study do you find most fascinating?
I'm fascinated by the idea that the people who share history create the narratives that define our understanding of the past. Associate professor Jennifer Koslow's public history class taught me that the way knowledge is shared after it is gained is just as important as the process of gaining that knowledge. An example is the Smithsonian's Enola Gay exhibit in the 1990s, which was controversial for its depiction of the effects and consequences of the atomic bomb on Hiroshima. Also, I'm interested in built history and the ways that we acknowledge the historic value of our surroundings.
Tell me about your research with associate professor Ronald Doel.
I began researching with Doel through the Undergraduate Research Opportunity Program, or UROP, in 2017. We examined representation of women and minority scientists in U.S. government publications that were shared worldwide during the Cold War. A subset of the U.S. Department of State, the United States Information Agency, was the focus of my research. The agency, which was dissolved and dispersed into other agencies in 1999, used photography to showcase American culture, ideals, and values to an international audience. This project showed me the incredible influence that photography has on our understanding of the past, especially as it grew in prominence throughout the 20th century. After my UROP project, Doel shared a file of photographs related to a project that had been commissioned in the 1960s and received relatively little attention. The photographer behind the project, Ansel Adams, was a famed American landscape photographer remembered for his pictures of U.S. National Parks. Doel began to research Adams's forays into documentary and portrait photography, which he felt had been overlooked by biographers and academics. My research on Adams's projects with human subjects culminated in my thesis, "The Vision Behind the Lens," and explores just a few of the projects he worked on over a 30-year period.
Are there any faculty or staff who have helped and/or inspired you?
I took advanced German classes with associate professor Birgit Maier-Katkin. Whenever I felt unable to tackle a challenge, she would encourage me to do my best. With her help, I was able to grow as a public speaker and German language speaker. Bridgid Shannon from the Center for Leadership and Social Change served as a mentor during my time with PeaceJam Southeast. She taught me about the importance of service education and has been someone I can approach with almost any issue. Of course, Doel has pushed me to take on the challenge of pursuing my interests in both history and creating positive change. 
How did you maintain your commitment to academic success in the COVID-19 pandemic?
The pandemic made some aspects of research more difficult because most libraries closed, which blocked access to many documents. It forced me to become more creative in problem-solving and finding sources for my work. I've gained a greater understanding of the various academic resources available to students on the internet!
After graduating, what are your plans?
This fall I am starting in the Master of Community Planning program at the University of Cincinnati. I hope to combine my passion for community service with my interest in history to create sustainable communities that preserve their built history. As society moves toward more sustainable practices, I intend to find out how we can meet the challenges of the future while also preserving the history that has steadily been built through centuries of urban expansion.
What advice do you have for fellow students?
Invest in experiences at FSU that may be impossible to find elsewhere. This will yield memories and friends and ensure FSU is a place you can always call home.