Alumna Ermine M. Owenby creates fund for graduate students to attend conferences
Florida State alumna Ermine M. Owenby has made a gift to the College of Arts and Sciences so that female graduate students can attend professional conferences and present papers.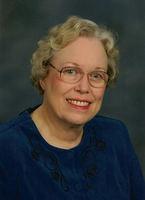 "It is important for future professionals to attend conferences in their field so that they can hear and meet those people that they read about in professional journals and textbooks," Owenby says. "During my graduate studies, I was fortunate enough to attend several professional conferences. Now I am happy to return the gift of opportunity."
The gift totals $50,000 and will provide $5,000 per year for the next 10 years, says Assistant Dean Nancy Smilowitz of the College of Arts and Sciences.
In addition to holding a bachelor's degree from Wesleyan College, in Macon, Ga., Owenby is a three-time graduate of Florida State University. She received a B.S. in business in 1963, an M.S. in education in 1975, and an Ed.S. (educational specialist) degree in 1981.
Owenby's gift continues a tradition of philanthropy to Florida State begun by her parents nearly two decades ago. In recent years, Ermine and her brother, Carl Owenby, have also created an endowed scholarship in computer science.
Now retired, Ermine Owenby had a career in business and vocational education in Florida at the high school and post secondary levels. She also had a career with the Social Security Disability program. She is a longtime disaster volunteer with the American Red Cross in Tallahassee and has served on several nonprofit boards. She lives in Tallahassee, Florida.