ACC Road Scholars Talk: 'The Origins of Today's Radical Right and the Crisis of Our Democracy'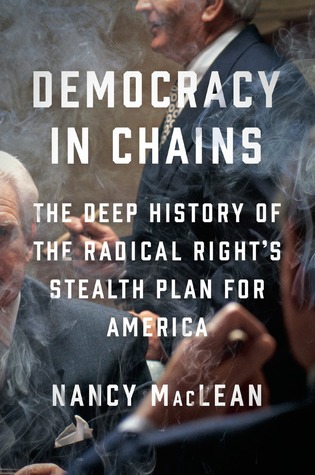 The Office of the Provost, the Vice President for Faculty Development and Advancement, and the Faculty Senate Road Scholars Committee invite you to attend the third and final session in Florida State University's Spring 2018 Road Scholars lecture series on Friday, April 20.
In the series' 20thpresentation, Duke University historian Nancy MacLean will talk about her latest book, "Democracy in Chains: The Deep History of the Radical Right's Stealth Plan for America," which was a finalist in nonfiction for the 2017 National Book Award. The Nation described "Democracy in Chains" as the most valuable book of 2017, and The Atlantic called it a "a vibrant intellectual history of the radical right."
MacLean, the William Chafe Professor of History and Public Policy at Duke, is the award-winning author of "Behind the Mask of Chivalry" (a New York Times"noteworthy" book of the year) and "Freedom is Not Enough," which the Chicago Tribunecalled "contemporary history at its best."
Her talk, which is free and open to the public, will take place:
FRIDAY, APRIL 20
1:30 P.M. PRESENTATION
2:30 P.M. RECEPTION AND BOOK-SIGNING
BROAD AUDITORIUM, FLORIDA STATE UNIVERSITY CAMPUS
636 W. CALL ST., TALLAHASSEE, FLORIDA
FSU's Program in Women's Studies is hosting MacLean's visit. For more information, visit http://fla.st/FDA-RoadScholars.