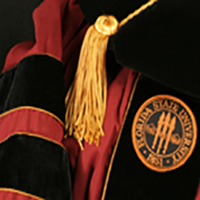 Students requiring a dean's signature on academic forms (drop/add, graduation paperwork, etc.) should come to 010 Longmire. The Dean has authorized personnel in that office to provide official "dean's office signature/approval" when appropriate.
Information about applying to graduate programs offered by the College of Arts and Sciences
UNIVERSiTY AND COLLEGE REQUIREMENTS FOR GRADUATE DEGREES
General Overview of graduation requirements for Masters and doctoral degrees.
GRADUATE STUDENT FORMS
RESOURCES
title-inside title-centered
2