Summer 2020
| Mon, 07/20/20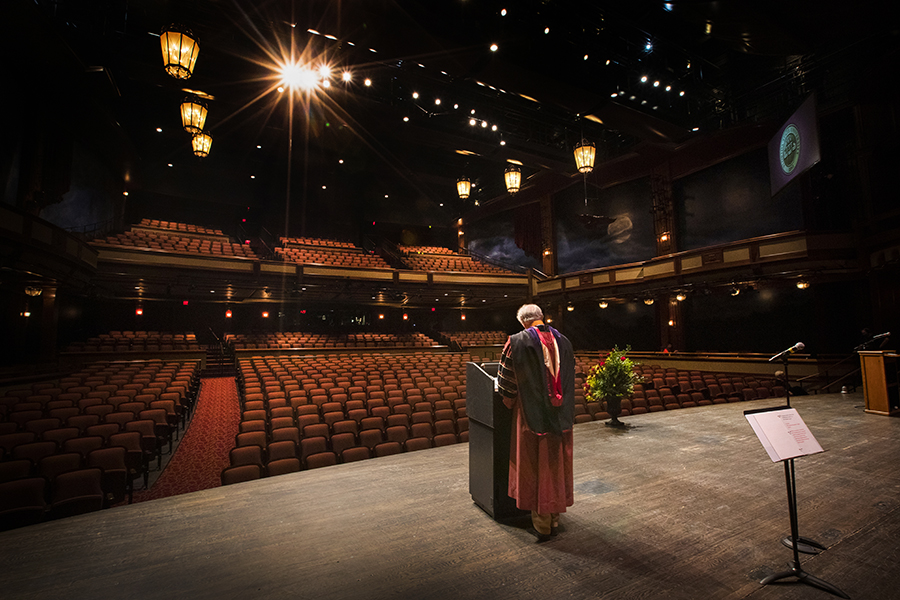 Unconquered Spirits
In the face of fear and uncertainty, Florida State rises to the challenge
By Amy Robinson
When Florida State University President John Thrasher addressed the university family about the COVID-19 novel coronavirus Feb. 28, the disease already held a suffocating grip on portions of the globe, but still seemed a distant threat.
As a precaution, FSU suspended travel to China and South Korea and canceled classes at its Florence Study Center in Italy. Students remained hopeful for Spring Break vacation plans, but the days that followed brought concerning news, viral spread, and a cascade of international travel restrictions, closures and lockdowns.
Going remote
By mid-March, FSU announced classes would move online: The initial plan to keep classes remote for two weeks following Spring Break was later extended through the remainder of spring semester and, ultimately, through summer.
"These steps are necessary, and, as disappointing as they may be, are in the best interest of our entire community," Thrasher wrote. "All of the university's immediate efforts continue to be focused on supporting our faculty, staff and students."
FSU faculty and staff moved all coursework online in a matter of days. Zoom meetings proliferated, with FSU logging over four million meeting minutes weekly on the platform by mid-April, FSU Information Technology Services confirms.
"FSU has always had a strong sense of community, and we've upheld that tradition ... the university has been understanding and accommodating, and students support one another. We're in this together."

— Kayleigh Wilson, Mathematics major
"The biggest challenge is losing hands-on, one-on-one instructional time," said Air Force Lt. Col. Scott Pohler, associate professor of aerospace studies and director of operations for FSU's Air Force ROTC Detachment 145.
Detachment 145 leaders coached cadets on resiliency, one of the Air Force ROTC's core pillars, and discussed the ups and downs they will face in the Air Force and life in general. 
"These unforeseen changes have allowed us to stress the significance of mentorship and teach the importance of taking the long view towards life, instead of focusing on immediate difficulties," Pohler said. "It has allowed us to apply a classroom lesson to real-life experience."
Semester, interrupted
Kayleigh Wilson, a mathematics major in the FSU-Teach program, was approaching the homestretch of her senior year when COVID-19 hit. Her student teaching internship at a local high school was cut short and replaced by Zoom seminars, but Wilson and her fellow students have done their best to remain optimistic.
"FSU has always had a strong sense of community, and we've upheld that tradition," Wilson said. "The university has been understanding and accommodating, and students support one another. We're in this together."
Raising funds and spirits
COVID-19 also altered plans for FSU's 9th annual Great Give crowdfunding campaign, originally scheduled for March 24-25, which provides opportunity for FSU's colleges and departments to raise funds for scholarships, among other needs. The FSU Foundation shifted gears quickly to re-plan the 36-hour campaign into a single day of giving to support students impacted by the pandemic. The "One Family. One Goal. One Day." effort netted more than $430,000 April 7.
"We heard an overwhelming response from our Florida State family asking how they could support our students, so that's exactly what we did," said Sarishni Patel, director of Annual Giving at the FSU Foundation.
The Class of 2020
In mid-April, FSU announced spring commencement would be held virtually, and leaders immediately acknowledged graduates' landmark sacrifice. FSU Alumni Association President Julie Decker's letter to the Class of 2020 marked the stark new reality.
"… you will not be forgotten, Class of 2020," she wrote. "In fact, there are only a few like you — those classes who have been called to war or entered a great economic recession. Like them, you will carry the torch into the world and make it a little brighter for those following in your footsteps."
On May 2, thousands tuned in from across the country and the globe as FSU conferred 6,957 degrees during virtual commencement. Many graduates donned regalia and crowded with family around computer screens as Thrasher spoke from Ruby Diamond Concert Hall.
"The Class of 2020 will go down in history as the one that sacrificed so many of our cherished traditions so that we may all be safer," he said. "I hope you will look back upon this day with pride, knowing that you played a vital role in our response and eventual recovery."
Amy Farnum-Patronis, Kimi Wilcoxon and Bill Wellock contributed to this story.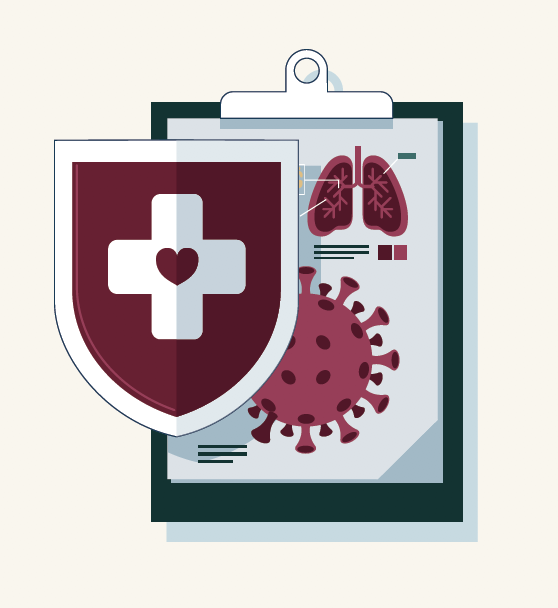 Fighting for the future
In mid-May, FSU's Office of Research announced plans to allocate over $400,000 to fund 26 interdisciplinary research projects related to COVID-19.
The research focuses on the health, social and economic impacts of the coronavirus pandemic: From exploring possible therapies for the virus and developing tools to better track infections, to examining the effects of the pandemic on mental health, and more.
FSU College of Arts and Sciences principal investigators from biological science, chemistry and biochemistry, computer science, scientific computing, and psychology are involved in the research.