Summer 2020
| Mon, 07/20/20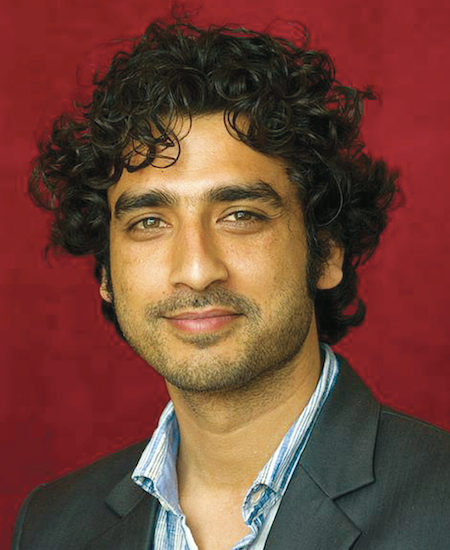 Factual Fiction
Creative writing Ph.D. Feroz Rather grounds his work in real-life experiences
By Mia Ries
Feroz Rather was just five years old in 1989 when Kashmir began its rebellion against the Indian state. In his youth, the author and creative writing Ph.D. witnessed countless acts of torture and police brutality against the Kashmiri people.
Kashmir, a largely Muslim region claimed by both India and Pakistan, has been a site of conflict for decades, with much of the region's population favoring independence. The resulting violence and suppression have dominated the lives of millions of Kashmiris. 
"My stories are attempts to see, retrospectively, what happened in Kashmir and to Kashmiris during the ongoing years of war," he said. Rather was born in Kashmir and, although he has lived in the U.S. for almost a decade, Kashmir and India remain settings for many of his stories.
"The occupation of Kashmir and the military siege imposed by the Indian government form the political component of the landscape I want to evoke in my fiction," Rather said. "Literature, after all, exists because of human yearning for justice."
Soon after completing high school, Rather was already on the path to becoming a writer. He earned multiple degrees, including a bachelor's in psychology from Aligarh Muslim University in Aligarh, India, a Master of Arts in English Literature from Jamia Millia Islamia in New Delhi, India, and a Master of Fine Arts in creative writing from California State University, Fresno.
Rather completed his doctorate at Florida State this spring and said the workshops and literature classes were transformative experiences.
"It is not just one book or writer you have a chance to engage with but larger trends and schools within different traditions of literature," Rather said. "FSU has a competitive program and once you spend a few years here, you acquire tools that enable you not only to polish your writing, but also deal with a fierce job market."
Rather decided to pursue his doctorate at Florida State largely in part to work with associate professor and director of Creative Writing Skip Horack, whom he met while at Cal State. Although he had been accepted other places, Rather chose Tallahassee for the opportunity to work with Horack, whose attitude and work ethic, he said, have been among his biggest influences at FSU.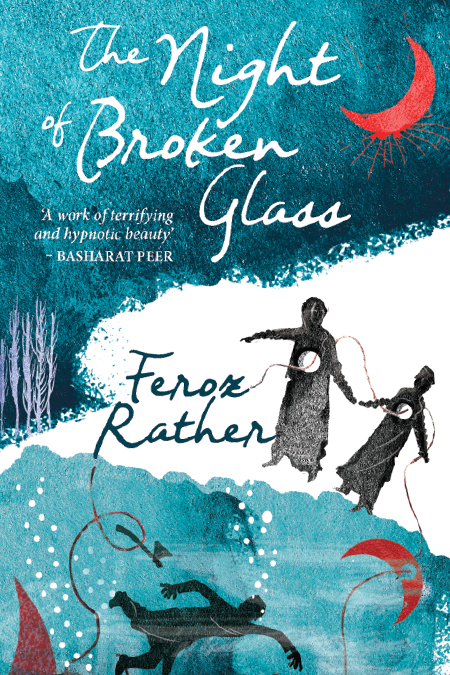 "Writing fiction is complicated business," Rather said. "The most important lesson I've learnt from him is that though the elements of doubt and mystery remain, one needs not romanticize or fetishize or mystify the act of writing. One needs to apply oneself and have faith."
Horack assisted Rather in finishing his debut novel, "The Night of Broken Glass," which was published to critical acclaim in 2018, and has been reviewed and mentioned by numerous publications, including Indian Express, The Common, Adroit Journal, The Millions, and Chicago Review of Books.
"A good storyteller can make the mundane fascinating and a boring storyteller can butcher the best material in the world," Horack said. "Feroz is fortunate to be working with extremely compelling source material, gleaned from his life experiences, but he is also very much a craftsman when it comes to the words on the page."
Lisa Ryoko Wakamiya, associate professor of Slavic studies in the Department of Modern Languages and Linguistics and courtesy associate professor of English, also supported Rather's writing. During one of her seminars, Rather wrote a draft of "Rosy," which was eventually included in "The Night of Broken Glass."
"Feroz brings a distinctive approach to writing about human experience," Wakamiya said. "Attentiveness to others' life experiences is evident in everything he writes."
Along with the guidance of his professors, Rather attributes his success at FSU to teaching creative writing to undergrads.
"I do not think my time at Florida State would have been as productive as it has were I not teaching," Rather said. "Talking to my students has moored me culturally and given me meaning, structure and context."
Mia Ries graduated from FSU in May of 2020, earning dual bachelor's degrees in Media and Communication Studies and English with a concentration in Editing, Writing and Media. She minored in Film Studies and Humanities.