Summer 2019
| Thu, 07/18/19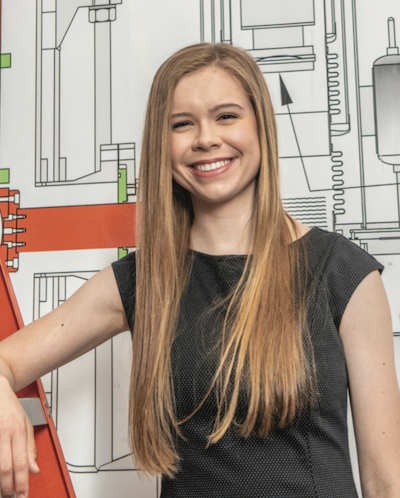 Computer scientist, dancer, scholar
Abigail Centers brings home honors for herself — and for FSU
By Audrey Post
Abigail Centers' family knows how to keep a secret. The rising senior knew she had been nominated for the 2019 Tony DiBenedetto Undergraduate Student Employee of the Year Award, one of about 100 Florida State University students so recognized.
The award is given annually to a student who demonstrates "Vires, Artes, Mores" — strength, skill and character — in his or her job on campus. Centers' parents, older brother and two older sisters wanted to attend the April 8 awards ceremony with her.
"I kept saying, 'You guys don't have to come,' and they kept saying, 'Oh yeah, we do,'" Centers said. "They knew. I didn't."
When Centers was asked to remain on stage after being named the top undergraduate student worker at FSU, even her family didn't know what was coming next. As it turns out, the top student employee from FSU each year advances to a regional competition through the Southern Association of Student Employment Administrators. Of 800 students nominated for recognition at colleges and universities across the South, 22 were named SASEA finalists. Centers, it was announced, was one of them.
But there was still more to come. "The regional judges selected you as the 2019 SASEA Student Employee of the Year because of your work and contributions as an undergraduate research assistant within Florida State University's National High Magnetic Field Laboratory," said presenter Tracey Lord, the FSU Career Center's program director for experiential learning.
"This is the first time FSU's institutional winner was also bestowed the regional award," Lord said.
Earning top regional honors also made her one of four finalists for National Student Employee of the Year.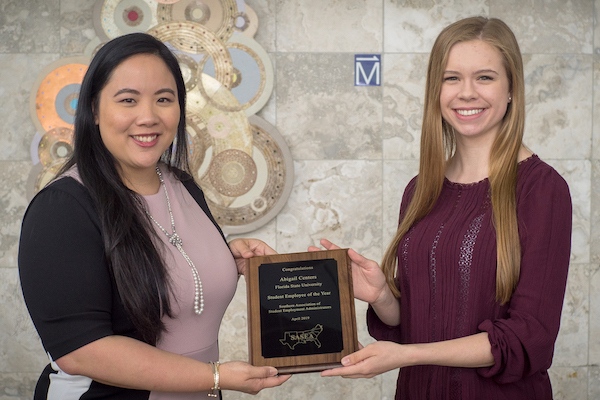 A computer science major who was born in Marianna, Florida, and moved with her family to Tallahassee as a child, Centers has loved programming since her freshman year at FSU, when she took "Introduction to C++." Because she had been home-schooled, she did not come to college with the level of computer experience many students gain in middle school and high school.
Centers learned quickly and soon realized she wanted a career in computer science. She applied to the MagLab's Research Experience for Undergraduates program in summer 2017 as a way to narrow down her options. REU encourages active, meaningful participation by undergraduate students in areas of research supported by the National Science Foundation. Students are awarded stipends, funded by the NSF; in many instances, they also receive assistance with travel and housing.
"I wanted to work at the MagLab so I could get experience," Centers said. "You can do a lot with a computer science degree, and I was feeling a bit overwhelmed. It helped me figure out what I want to do."
That first summer, Centers created a database that digitized forms and allowed workers to track the temperature of the chilled water plant, a critical component in keeping the MagLab's giant magnets from overheating and melting. Three times a week, workers were conducting performance tests, compiling results, then taking a photo of the completed form and emailing or texting it to colleagues. With Centers' database and user-friendly interface, the information now can be recorded directly into a phone or digital tablet. Trends can be identified and monitored, and results can be displayed in charts and graphs.
She credits her success thus far to great teachers and to her mentor, Julia Smith, a research faculty member at the MagLab. Smith, a physicist, was so impressed with Centers' work that she hired her as a research assistant after the summer REU program concluded to modernize data collection, tracking and sharing in other aspects of MagLab research. Since then, Centers has built a data acquisition program that reads the power supply to the magnets, logs it to a file and then displays it on a user interface in real time. Here's the kicker: Centers took her class on databases after she built her first one at the MagLab. She taught herself how to do it.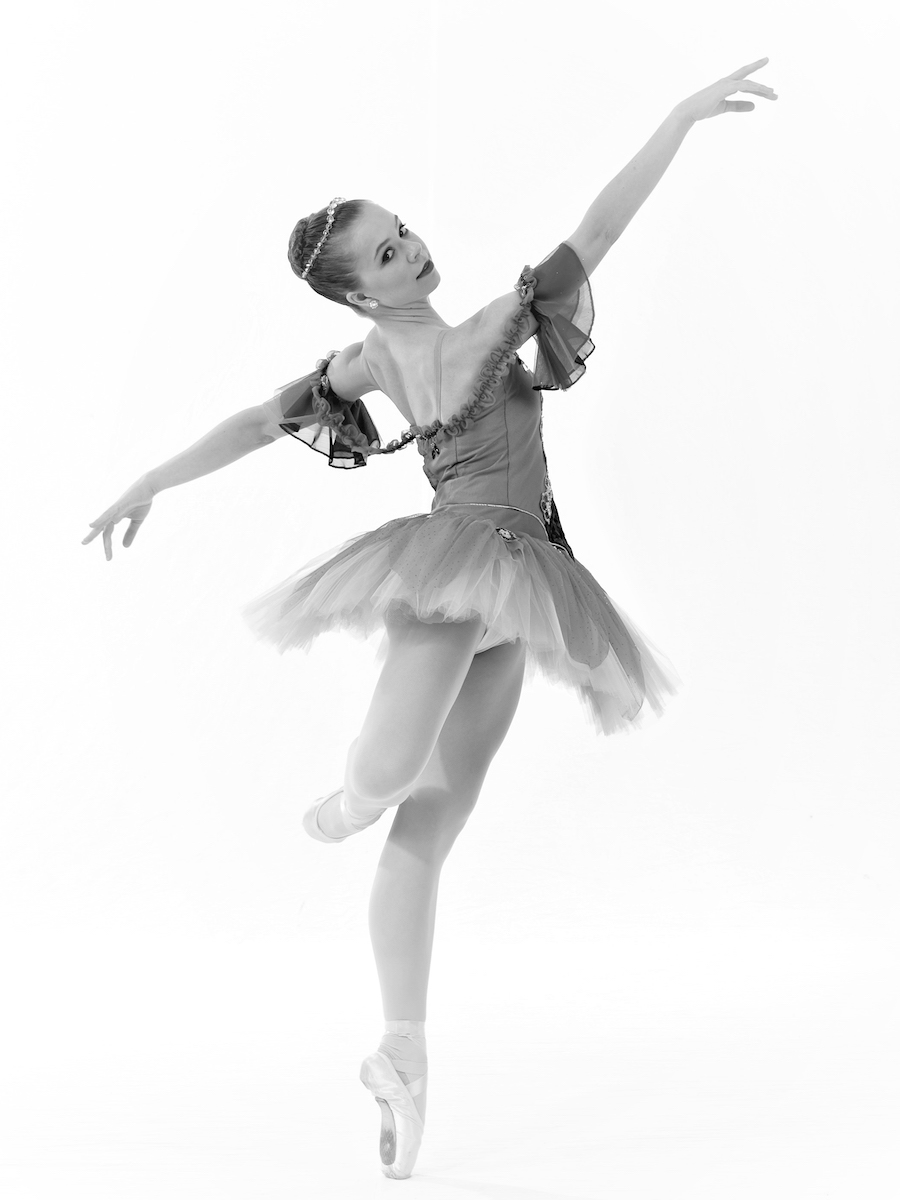 In her letter nominating Centers for top undergraduate worker, Smith wrote of her first project, "Her attention to detail during the debugging process of the database, as well as her diligence in ensuring that users of the system would get adequate training and support on how to use the database, were impressive to say the least."
Not content to excel in just one field, Centers is also an accomplished performance artist. She has been a dancer since age 6, primarily ballet but some modern dance. She danced with the Tallahassee Ballet in its recent season finale, "Bernstein & Gershwin."
Years of studying ballet have taught Centers to think critically about difficult dance combinations and how to execute them, a skill that has practical applications in computer science as well.
"With ballet, you have to remember the choreography while also considering your artistry and technique," she said. "I definitely think dancing has made me a more disciplined computer scientist and has helped me in my approach to problem-solving."