Ken Hey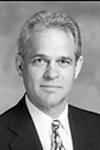 Contact Information
Department
Leadership Council
Kenneth "Ken" Hey, a managing partner and writer at Inferential Focus Inc., holds a bachelor's degree in English (1966) and a master's degree in Renaissance humanities from Florida State University, as well as a doctorate in American studies (1973) from Emory University. He received a Fulbright Lectureship to the University of Rome for 1976-1977. He also participated in a National Endowment for the Humanities grant (1980, Berkeley, California).
In 1985, Ken received a Silver Award at the Houston International Film Festival for his feature-length documentary, "Southern Voices, American Dreams," an overview of the American South in the 1970s. In 1985, after 14 years as a professor at Brooklyn College (CUNY), where he served as chair of the Film Department, he became a partner at Inferential Focus.
Once a film critic for USA Today Magazine, Ken's ongoing achievements in diverse fields contribute a unique dimension to research and published reports at Inferential Focus. His writing has appeared in the popular, professional and scholarly press. Ken is co-author of the book "The Caterpillar Doesn't Know" (1998,) which is a look at U.S. social change in the 1990s.
Ken currently serves on the board of trustees of the Atlanta Ballet and the board of councilors of the Carter Center in Atlanta. He is also a judge for the Suzi Bass theater awards in Atlanta.