Janet Stoner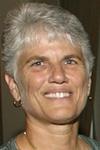 Contact Information
Department
Leadership Council
Janet Stoner graduated from Florida State University with a Bachelor of Science degree in physical education in 1970 and a Master of Science degree in mathematics in 1972.
She joined Texaco Inc. in 1974 as an engineer's assistant in New Orleans. Janet progressed through engineering and management ranks with both domestic and international responsibilities. In 1997, she assumed the role of vice president of Texaco, with responsibility for worldwide human-resources policies and programs.
Since retiring to Tallahassee in 2001, Janet has reconnected with Florida State through the College of Arts and Sciences' Leadership Council, the FSU Foundation Board, Heritage Protocol, The Women for FSU initiative and women's athletics. She has also served on the board of Refuge House, a Tallahassee organization dedicated to the prevention of, and education about, domestic and sexual violence.