Doug Ransom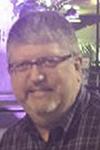 Contact Information
Department
Leadership Council
Doug Ransom is the managing member and principal consultant with Ransom Solutions, LLC, focusing on strategic, analytical solution design and development for various industries. His prior roles include service at the director and vice president levels in risk management and collections strategy, credit scoring, analytics, optimization and reporting at Axcess Financial, FICO, Fifth Third Bank, GE Capital (now Synchrony Financial), Fleet/Bank of America, Household Credit (now HSBC), Equifax and Citicorp Diners Club.
Prior to working in financial services, Doug was a reliability engineering analyst working on Peacekeeper and Trident missile guidance system components at Honeywell Aerospace and Defense in Clearwater, Fla. He earned his M.S. in statistics from Florida State University in 1984 and received his B.S. in mathematical sciences with concentrations in operations research and statistics from Clemson University.
Doug has been active in numerous Seminole Clubs for nearly 30 years in Atlanta, Denver, Philadelphia, and now in Cincinnati. He is the founder and first president of the Seminole Club of the Rockies (1993-1994) and was president of the Atlanta Seminole Club (1999-2000). The SCOR club received Best New Seminole Club Award in 1994, and Doug received the Osceola Award in 1999. He is active with philanthropic organizations, including CancerFree KIDS and various initiatives for suicide awareness and prevention. He serves on the board of the American Foundation for Suicide Prevention Ohio Region and is a certified QPR (Question Persuade Refer) trainer. Doug is also a youth group and mission trip leader and mentor at his church in Loveland, Ohio, where he lives with his wife, Wendy.