Carol Brennan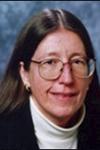 Contact Information
Department
Leadership Council
Carol Brennan currently resides in Piscataway, New Jersey. She is retired, dividing her time between her leisure pursuits and her dream retirement job at the Rutgers University Golf Course.
Prior to retirement, Carol had a 40-year career in the software business. Her career began in software engineering at Bell Laboratories and culminated with the creation of her own consulting firm specializing in effective software quality process implementation.
Carol earned her Bachelor of Science (1976) and Master of Science (1978) degrees in applied mathematics from Florida State University.