The largest college on campus, Arts and Sciences includes 18 departments; 11 programs and institutes; and about 11,000 students. It awards approximately 2,000 degrees per year.
---
Mission
The mission of the College of Arts and Sciences is to share, transmit and expand knowledge in those areas represented by the Humanities and Natural Sciences, in an intellectually broadening program of study in the liberal arts.
At the undergraduate level, the College offers a wide range of educational opportunities to develop a rich appreciation of the Humanities and the Sciences that enhances the quality of students' lives morally, intellectually and professionally as students prepare to pursue careers and become leaders in society. At the graduate level, students pursue original research or creative activity under faculty guidance. The resulting contributions, together with faculty research, teaching and service, benefit society and expand its knowledge base.
---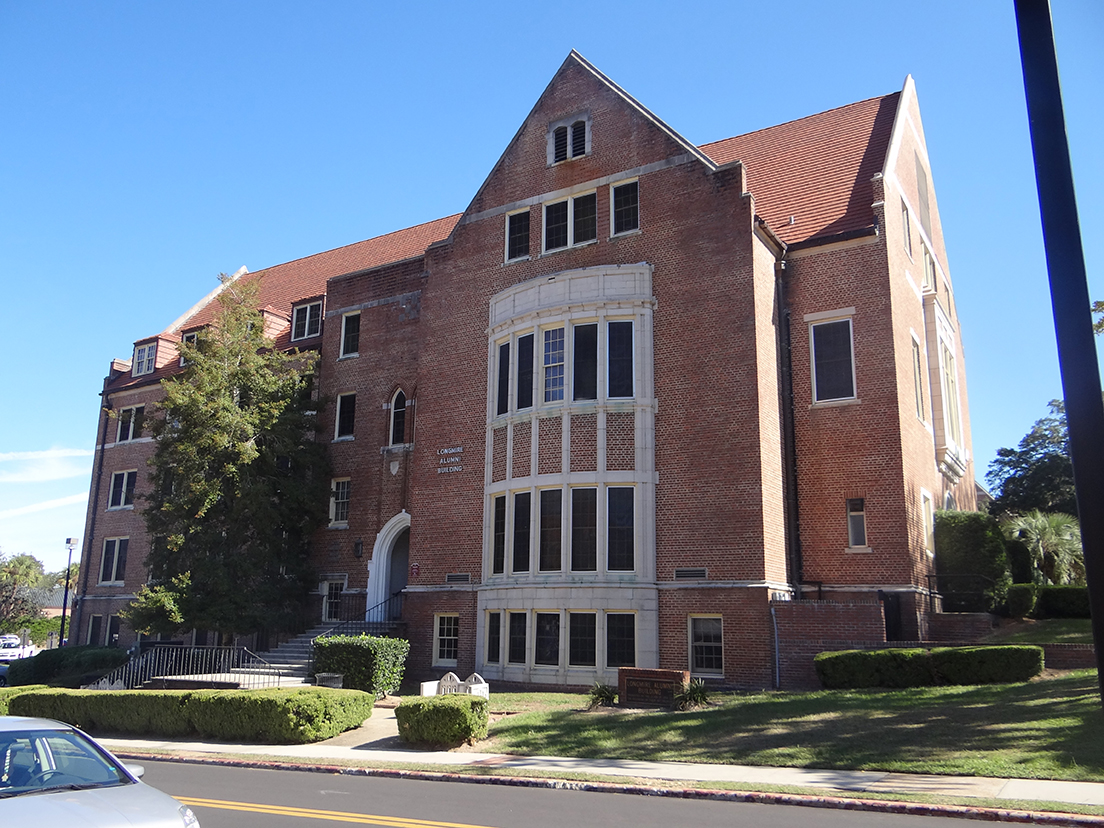 ---
History
The oldest college at the university, the College of Arts and Sciences has provided generations of undergraduate students instruction in the liberal arts disciplines that are essential for intellectual development and personal growth: English and mathematics, history, the humanities, and the physical, biological, and behavioral sciences. At the graduate level, too, the contributions of the College of Arts and Sciences have been integral with the growth of the university. The College of Arts and Sciences awarded the first recorded master's degree in 1908, the year before the Florida Female College was renamed the Florida State College for Women. It also awarded the first Florida State College for Women's master's degree in 1909. The first doctorate at the Florida State University was awarded in chemistry in 1952.
In addition to awarding bachelor of science (BS), bachelor of arts (BA), master of science (MS), master of arts (MA), and doctor of philosophy (PhD) degrees, and heavily supporting the Liberal Studies Program, the College of Arts and Sciences offers an extensive array of foundation courses for preprofessional and professional programs.
College of Arts and Sciences faculty members have earned national and international recognition for research, teaching, and distinguished service to the profession. The faculty of the college has included seven members of the National Academy of Sciences, three Nobel laureates, a Pulitzer Prize winner, directors of national commissions, university presidents, and numerous winners of other national or international honors. Locally, university committees have named several arts and sciences faculty Krafft Professors, and more than two dozen of the college's faculty have been selected University Distinguished Professors. More than 125 arts and sciences faculty members have won University Teaching and Advising awards, Developing Scholar awards, and Martin Luther King, Jr. Distinguished Scholar awards.
Students in the College of Arts and Sciences have been recipients of a variety of honors, including Rhodes, Truman, and Goldwater scholarships; Rotary awards; Fulbright, McKnight, and Patricia Roberts Harris fellowships; professional society scholarships; and other nationally recognized awards. Among the graduates of the college are scientists; writers; doctors; chief executive officers of major corporations; lawyers; school and college teachers; and university administrators.
---
title-inside title-centered
2