The following Florida State University Foundation staff are available to assist you will any questions or requests regarding your philanthropic interests in the FSU College of Arts and Sciences:
---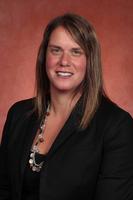 Nancy Smilowitz
Assistant Dean, Advancement and Alumni Affairs
Nancy loves working with people who have a thirst for knowledge and a desire to enhance higher education. As the daughter of a professor at a large public research university, Nancy grew up in a family that valued higher education, and she sees her work at FSU as a continuation of those values nurtured by her parents. May 2013 marked 15 years that Nancy has been in the Office of Development at Florida State University's College of Arts and Sciences. Having begun her time at Florida State as an associate director, she became senior director in 2002 and assistant dean in 2008. In her 15 years as a liaison between the College of Arts and Sciences and the FSU Foundation, Nancy has raised over $20 million through outright and deferred gifts.
Before arriving at Florida State, Nancy earned her bachelor's degree in sociology from Penn State University, where she also worked part-time in the phone center, first as a student fundraiser and later as a supervisor. Between her time at Penn State and her arrival at Florida State, Nancy served as the assistant director of annual giving at Ball State University in Muncie, Ind.
Currently, Nancy lives in Tallahassee, where she serves on the board of directors of Refuge House, an organization dedicated to the prevention of and education about domestic and sexual violence. She is also a member of the newly formed Tallahassee Professional Business Leaders Group.
"Private support is more crucial than ever in these tenuous times," Nancy says. "On behalf of the College of Arts and Sciences, I cannot thank you enough for your support."
---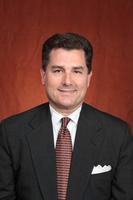 Jeff Ereckson
Director of Development
Following a 17-year career in the financial services industry in Atlanta, Jeff joined the FSU Foundation in 2005 as the Director of Planned Giving. As a liaison to as many as seven colleges within the university, Jeff worked with several donors and development officers to raise more than $8 million in just over four years. He also helped raise funds and gifts-in-kind to build the new FSU President's House. In November 2009, Jeff joined the College of Arts and Sciences as the Director of Development.
In addition to being a graduate of Florida State University (B.S. Finance, 1985), Jeff was on the Renegade Team while in school and was Chief Osceola in 1983 and 1984. Jeff was also an active alumnus with the university by serving on the FSU Alumni Board as well as the College of Arts and Sciences Leadership Council for eight years. He and his wife, Renee, currently live in Tallahassee with their two sons.
---
* * * Additional contact information for our development staff is available here * * *
title-inside title-centered
2