Arts and Sciences / Student Advisories / Older Arts and Sciences Student Advisories / Suspension and advising guidelines for Geology
Suspension and advising guidelines for Geology
Update
March 4, 2011
The bachelor's degree in Geology has been reinstated (action of the Board of Trustees, Jan. 7, 2011). This reinstatement takes effect as of Summer 2011.
***************************
Update
August 18, 2010
All students majoring in Geology should meet with Dr. William Parker as soon as possible to confirm that, as required, they are on track to complete the Geology major courses for a degree in Geology by the end of Spring 2011.
The field course is an exception and can be taken in Summer 2011.
The list of courses to be offered in Fall 2010 and Spring 2011 is at http://artsandsciences.fsu.edu/Arts-Sciences-Student-Advisories/Schedule-of-remaining-courses-offered-in-Geology-through-Spring-2011
Note that other college and university requirements can be satisfied after the Spring 2011 deadline but that all courses in the Geology major must be completed by that time.
***************************
Update
March, 25, 2010
Remember that current Geological Science majors have through Spring 2011 to complete major requirements (The field course can be completed in Summer 2011). Please see the link below for a list of planned courses.
http://artsandsciences.fsu.edu/Arts-Sciences-Student-Advisories/Schedule-of-remaining-courses-offered-in-Geology-through-Spring-2011
Interested students should take note that a new B.A. and B.S. in Environmental Science has been approved and will be offered to students beginning in Fall 2010.
***************************
June 17, 2009
The following information is being distributed throughout the registration period in an effort to keep students informed. We ask for your patience as you may continue to receive duplicate copies in the weeks to come.
This message has been approved for distribution by both the dean and the provost's offices.
The university has suspended access to the Geology degree programs. What this means is that students will not be able to enter into the majors under the number 114710.
Rationale
As a consequence of the university's recent budget reduction, the Department of Geology is part of a restructuring taking place within the College of Arts and Sciences. In particular, the college is exploring a merger of Geology with other units into a new department tentatively titled "Earth and Atmospheric Sciences". Earth and Atmospheric Sciences would seek to offer new degree programs that align more closely with the mission of the new department. Because the university's budget situation has not yet stabilized, the administration has decided to suspend access to the existing Geology degree programs.
Consequences for undergraduate students
Students already in the major will be able to continue making progress to the degree. We anticipate that students at the junior and senior levels will have up to two years to complete their degree requirements, independent of the specific changes that result from restructuring. In other words, our intention is to provide the upper-level course offerings for the next two years. All undergraduate degree students should pay attention to announcements of proposed degree programs from Earth and Atmospheric Sciences. Students should not assume that upper level Geology degree program course offerings would be available after two years. Recent entries into the major should plan accordingly.
Consequences for graduate students
Both the master's and doctoral degree programs will continue without interruption. The suspension only applies to the undergraduate degree program.
Advising students affected by the suspension of the Undergraduate Geology Degree Programs
FTIC/freshman/sophomore transfers coded as Geology
Due to the recent FSU budget reductions, the University has imposed a suspension of the Geology degree program. Consequently the college cannot guarantee that enough upper-level courses will be offered to allow completion of the Geology degree by students who are currently freshmen or sophomores. We thus urge all such students to submit a request to change into an alternative major. Additionally, students have the option of obtaining a minor in Geology, if completed by Spring 2011.
The College of Arts and Sciences is currently in the process of reviewing a proposal for a new Earth and Atmospheric Sciences Department that would offer degree programs that may interest those students affected by this suspension. We will be updating students, faculty and staff on this as more information becomes available.
Junior/senior transfers coded as Geology
Our intention is to offer upper-level Geology courses for the next two academic years (i.e. through Spring 2011). We also anticipate offering courses during Summer 2010. However, since each student varies in the requirements already completed, we recommend a meeting with the Geology Department advisor, Dr. William Parker, as soon as possible to determine whether sufficient progress has been made to complete all major requirements for a degree in Geology within this time frame. Dr. Parker will help assess each student's status to determine if all requirements for the Geology major can be completed within two academic years, or whether it will be necessary to select an alternative major. It is important that students focus on completing major requirements first, and then on the foreign language and minor requirements. Additionally, students have the option of obtaining a minor in Geology, if completed by Spring 2011.
Mapping
Students being re-directed from this major will have their mapping term set to Term 1 regardless of their current map term if changing into a non-limited access major. Re-directed students wishing to change into a limited-access major must meet that major's milestones for the term prior to their current map term (a one term rollback). Students not meeting those milestones are encouraged to appeal for an additional map term rollback from the mapping coordinator of the college offering the major.
Remember to contact your advisor or seek assistance BEFORE the first week of class.
We will continue to update students and advisors as additional information becomes available.
Undergraduate students may visit the Advising Center for Exploratory Students located in 213 Eppes Hall for assistance in selecting another major. (Ph. 850-645-2847).
Geology advising contact
Dr. William Parker—850-644-1568
207 Carraway Building parker@gly.fsu.edu
Students may also visit the Academic Program Guide at http://www.academic-guide.fsu.edu/ for information on other majors, or they may contact Robbin Hand at rhand@admin.fsu.edu or call 850-644-1081.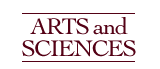 Suspension and advising guidelines for Geo...