Arts and Sciences / Student Advisories / Older Arts and Sciences Student Advisories / Anthropology and Geological Sciences program suspensions FAQ for students
Anthropology and Geological Sciences program suspensions FAQ for students
June 17, 2009
What programs were suspended?
Anthropology
Geological Sciences
What does suspension mean?
Suspension means the program has stopped admitting students and will go on inactive status. The program will remain on the university's degree inventory and can be reinstated at any time in the future. Courses in the major will be offered for the next two years.
What majors are affected by the budget cuts?
The suspended programs include the following:
Undergraduate – Anthropology
Undergraduate – Geological Sciences
Graduate – Anthropology
Were the programs above the only programs affected in the College of Arts and Sciences?
Yes.
My program wasn't suspended, but I hear it still could be. Is this true?
The suspensions outlined above are the only programs affected at this time. Should revenues for the state continue to decline, the possibility of additional program suspensions does exist, but no further suspensions are planned for the immediate future.
I am an undergraduate major. Will I be able to finish my degree?
If you are a rising junior who has completed the liberal studies curriculum, prerequisite courses for the major, and have been formally accepted to your program, you will have two years, ending Spring 2011, to complete your requirements. If you have not been formally accepted, i.e. a freshman or sophomore, you must change your major.
I am a freshman or sophomore in one of the affected programs. Will I be able to finish?
No. You must seek another major. Consult your academic advisor.
I am a graduate student in one of the affected programs. Will I also be able to finish in two years?
Master's degree students in Anthropology will have two years to complete their degree requirements. Ph.D. degree students in Anthropology who are late in their degree programs should plan to finish within two years. Early-stage Ph.D. degree students in Anthropology should explore transferring or changing to another degree program.
Both the master's and doctoral degree in the Geological Sciences programs will continue without interruption. The suspension only applies to the undergraduate degree program.
Will my assistantship be affected?
These positions are awarded at a departmental level. Check with you department chairperson to confirm your status.
Where can I get more information on the budget cuts?
You can visit the president's website at president.fsu.edu.
I'm still confused and need help with advising. Who can I contact for advising?
Meet with or contact your departmental undergraduate advisor ASAP.
Anthropology
Dr. Amy Kowal—644-9206
Ms. Shannon Tucker—644-4282
Geology
Dr. William Parker—644-1568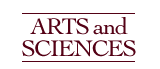 Anthropology and Geological Sciences progr...