Arts and Sciences / Scholarships / Ermine M. Owenby Jr. Fund to Promote Excellence
Ermine M. Owenby Jr. Fund to Promote Excellence
Following receipt of a generous gift, the College of Arts and Sciences announces the creation of the Ermine M. Owenby Jr. Fund to Promote Excellence. The donor's purpose is to provide support for women enrolled in any of the graduate programs in the College of Arts and Sciences so that they might present papers at professional meetings. As many as 10 awards per cycle in the amount of $500 are to be awarded to worthy students.
Eligibility
You must be a female student enrolled in good standing in a graduate program in the College of Arts and Sciences
Your paper must have been officially accepted for presentation at the conference for which you are seeking travel funds
Application procedure
Write a letter describing why you wish to attend the meeting for which you are requesting funds. In the letter, also indicate the title of your presentation and the title of the meeting you will attend.
Arrange to have a letter submitted from your department chair endorsing your application, confirming your good standing in the program, and commenting on the standing of the conference in the field.
Arrange to have a letter of recommendation submitted from your faculty adviser endorsing your application.
Include documentation showing you have been invited/accepted to present a paper. Email verification will be fine.
Each item should be mailed or hand-delivered to the following address.
The Ermine M. Owenby Jr. Fund To Promote Excellence
College of Arts and Sciences
Attn: Melissa Ray
210 Longmire
Florida State University
Tallahassee, FL 32306-1280
If you have questions, please call Melissa at 644-4949.
Application deadlines
March 15 for Spring travel (Jan. 1 - June 30)
October 15 for Fall travel (July 1 - Dec. 31)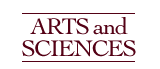 Ermine M. Owenby Jr. Fund to Promote Excellence