Arts and Sciences / For Undergraduate Students / Prospective students
Prospective students
Prospective students
If you are interested in pursuing an undergraduate degree from within the College of Arts & Sciences, we encourage you to visit the university's Academic Program Guide for information about mapping; admission and graduation requirements; and program descriptions about each major offered within the college.
If you are considering applying to the university, you can also find valuable information on departmental websites. For example, if you are interested in majoring in psychology, visit the Department of Psychology website to learn about career opportunities and undergraduate research possibilities. For a list of departmental advisers, click on this link.
For information about applying to Florida State University or for information on the status of your application, contact the FSU Office of Admissions at (850-644)3420 or visit http://admissions.fsu.edu/.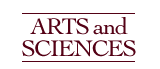 Prospective students