Arts and Sciences / For Undergraduate Students / Current undergraduate students / Academic Interest Mapping System
Academic Interest Mapping System
The FSU Academic Interest Mapping System
Mapping is Florida State University's academic advising and monitoring system that provides you with a recommended eight-semester map for each major. The map is a plan for completing the bachelor's degree in four years. Your academic progress will be monitored each fall and spring semester to ensure that you are on course to earn your degree in a timely fashion. Summer semesters are not included in degree mapping. You may use summer semesters to either catch up or get ahead in your degree program.
You do not have to complete all of the recommended classes on your map to remain on course; you simply must meet certain minimum requirements known as "milestones." Depending on which major you have chosen, milestones may include a minimum grade point average (GPA), completion of specific classes, and minimum grades ("C-" or better) in the milestone classes. Milestones are identified on each major's map. All incoming freshmen are monitored for Semester 1 milestone criteria, regardless of the number of hours that you brought in through dual enrollment and/or credit by examination (AP, IB, etc.)
You will be contacted through your official FSU e-mail account if you are not making appropriate progress. If you are off course (that is, you have not satisfied the appropriate milestones at the end of any semester), you will be notified of such status by the university. The first time you are off course, you will have a hold placed on your registration and you will be required to contact an advisor within your major department to have the registration hold removed. The advisor will discuss with you: (1) what is necessary to get back on course; and/or (2) possible alternative majors.
Note: If you are off course for two consecutive semesters, you will have a HOLD placed on your registration and you will be required to change your major.
You can access information about degrees offered at Florida State University, as well as the Academic Maps for each major at FSU, in the Academic Program Guide.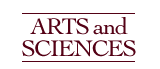 Academic Interest Mapping System